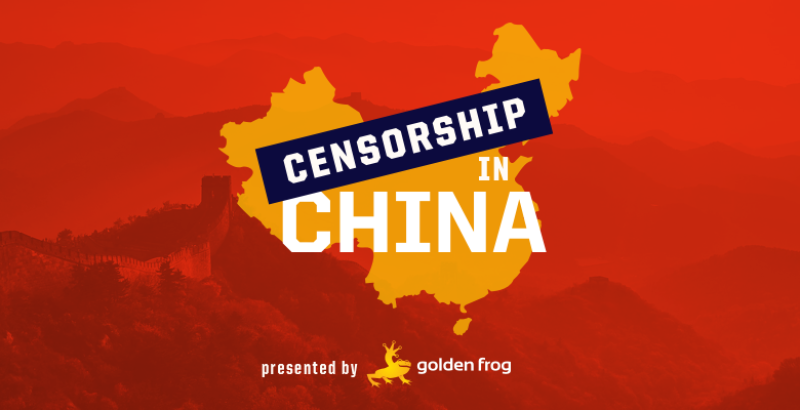 China Increased Censorship Last Year, and The Impact is Clear
TODO ?>
Continually Increasing Censorship
Censorship in China unquestionably increased over the past year, as the country aggressively tightened their control over the Internet. In 2017 China introduced a great deal of new legislation and blocked additional sites and services to further restrict online access. This censorious trend continues into 2018, and includes the following events:
Introduction of new legislation requiring registration of all Chinese domain names (websites)
Censoring of mobile apps
Public assertion that [unregistered] VPNs are "illegal"
Blocking of more sites and tools including popular Pinterest and Skype
Announcement of full VPN ban to take place February 2018
Removal of 60+ VPN apps from Apple's App Store in China
Increased censorship ahead of Party Congress meeting
Increasing instances of VPN blocking, utilizing new methods to do so
View all these censorship events in our infographic
Impacts of Censorship Witnessed Firsthand at VyprVPN
At VyprVPN we witnessed the results of increased Chinese censorship firsthand, as we saw increases in customer base, web traffic, and encrypted minutes out of China over the past year.
89%: Increase in encrypted minutes in second half of 2017 compared to first half
1000%: Growth in paid Chinese customer base over past 12 months
36%: Increase in website traffic from China over previous year
We'll be continuing our coverage of censorship in China, including news, data, and tips on circumventing the Great Firewall. Check back each week for the latest content!