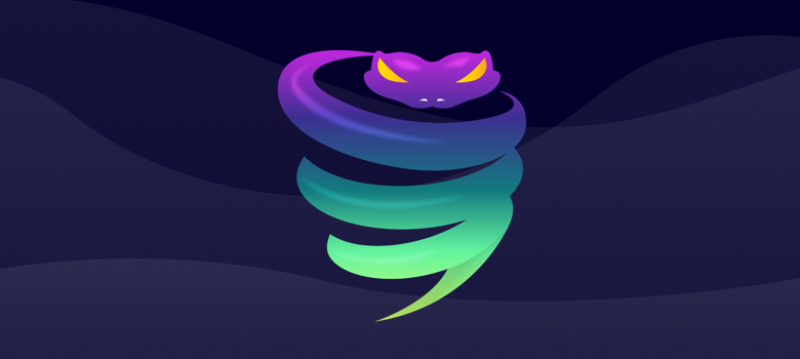 Introducing VyprVPN Server Beta: The Cloud VPN Server You Can Trust
TODO ?>
Since the beginning of VyprVPN, we've provided a great consumer VPN service to bring privacy and security to our users everywhere – from your local coffee shop to travels around the world. We work hard to own and operate the fast, secure VPN servers that are used by our customers. However, it has always been our decision where we placed the servers and what networks we used, as well as what hardware they would run. This all changes today as we excitedly introduce the beta of our newest product – VyprVPN Server!
We're moving into a whole new world by providing you, our VyprVPN customers, with the ability to operate your own VyprVPN Server and place it wherever you want. You can place it in the cloud. You can place it in a data center. You can place it at home. You can place it, quite literally, anywhere on the Internet you want and use our easy-to-use apps to connect to your Server. We've worked hard to fill a gap in the cloud VPN market, and to build a cloud VPN server that's simple, flexible and secure. VyprVPN Server was built with you in mind, and is compatible with several platforms including DigitalOcean, AWS and Virtual Box. Additional platforms, such as VMWare, are on our roadmap and will be coming soon.
Why Did We Create VyprVPN Server?
It's simple, so the days of fighting with your VPN are over. We recognize that VPNs can often be messy, with complicated setup for IT professionals and end users alike. VyprVPN Server simplifies this process, and provides quick and easy setup so you can get up and running in minutes. The modern server interface provides a streamlined, user-friendly service, instead of the clunky user experience you are used to. Even better – this device works on mobile.
It's flexible, so you don't have to invest in expensive hardware. A lot of other VPNs lock you into proprietary hardware systems, forcing you to use their system and the associated programs they've selected. With VyprVPN Server there is no hardware investment, and you are not locked down. This means you can set up and customize your server however you want. Just spin up VyrpVPN Server in cloud just like your other apps, so it fits into your existing workflow seamlessly.
It's secure, so you can rest assured your network and all the important connections to it are safe. Stop leaving SSH or other remote access open where the public can scan your servers! VyprVPN Server reduces the exposed entry point into your network, shielding you from many dangers. Server offers the trusted OpenVPN protocol, but also includes our proprietary Chameleon protocol so you can even take advantage of Golden Frog's worldwide network (owned and operated by Golden Frog), which includes over 700 servers worldwide.
How to Use VyprVPN Server
We've wanted VyprVPN Server to meet a variety of needs. Here are a few of the ways you can use it:
Corporate Server: VyprVPN Server is a great solution for corporations looking to lock down their environments, while still providing access for employees on the go.
Personal VPN Server: Set up your own personal VPN server, and control the logging policies or IP location.  Running your own VyprVPN Server in a public cloud like DigitalOcean is an excellent way to test this out with server locations in several countries.
In the Cloud: Since VyprVPN is built for the cloud, you can secure your cloud deployments so your servers aren't exposed to the public Internet. This allows you to feel confident your cloud environment is protected.
VyprVPN Server Specs
Number of Servers: Business customers – unlimited number of servers. Pro/Premier customers – one server
Minimum Server Hardware: 1 GB memory
Protocols: OpenVPN, Chameleon, IPSec
Get Involved
We're still developing VyprVPN Beta, and would love your input along the way! Here's how you can get involved:
Get exclusive access to VyprVPN Server Beta now!
Join the conversation in the VyprVPN Server forum – share your ideas, and tell us what features you want to see in VyprVPN Server
Track product development in the VyprVPN server roadmap
Please note VyprVPN Server Beta is available to VyprVPN Pro and Premier customers at this time.