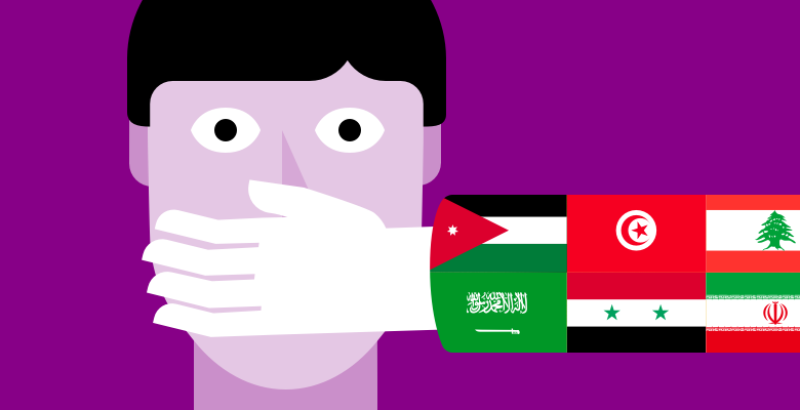 Iran Increases Internet Censorship, Blocks Social Media and Messaging App
TODO ?>
Internet censorship in Iran continues to decline this year, as the notoriously restrictive country (Iran is repeatedly ranked "not free" in Freedom on the Net's yearly report) blocked two communications platforms in January. Citizens of Iran took to the streets earlier this month to participate in demonstrations calling for the removal of Iran's supreme leader. Last month, two protesters died while taking part in a march incited by the Iranian government's decision to block popular social media applications. Internet censorship began after the Iranian authorities ordered state-owned television to censor news about the protests, which drove many in Iran to turn to social media to obtain related information and news.
Iran is temporarily prohibiting the use of Instagram, the popular photo-sharing application, as well Telegram, a popular messaging app that half the country has access to. The government is also enacting surveillance on chat groups larger than 5,000 members, and arresting administrators of chat groups when they reveal themselves. Iranian authorities initially approached Telegram's CEO to shut down groups that local activists were using to organize and mobilize support. Telegram quietly complied with some requests, citing that chat groups were violating terms of service, but publicly refused to shut down entire app. Following Telegram's public defiance, Iranian authorities moved to temporarily ban the entire application.
Internet Freedom
The rate at which Internet freedom is decreasing around the world is alarming – and widespread. Nations including Brazil, China, Indonesia and Afghanistan all executed social media bans recently, and this year's Freedom on the Net revealed that out of all Internet users worldwide, less than 1/4 live in areas where the Internet is rated as "free." In the case of Iran, the social media bans seem to be following the same tune as their predecessors. Government authorities frequently explain or justify censorship in the name of safety for citizens, when in reality it is more often than not enacted for the purpose of surveillance, control the flow of information or to suppress public opinion and coordination of unrest.
At Golden Frog, we believe everyone deserves access to a free and open Internet, and this includes the ability to communicate freely using secure messaging tools. A VPN like VyprVPN provides access to an unrestricted Internet, allowing users to bypass censorship and restrictions put in place by governments.
Access an unrestricted Internet from any location – get VyprVPN.
Source: TechCrunch, CNBC