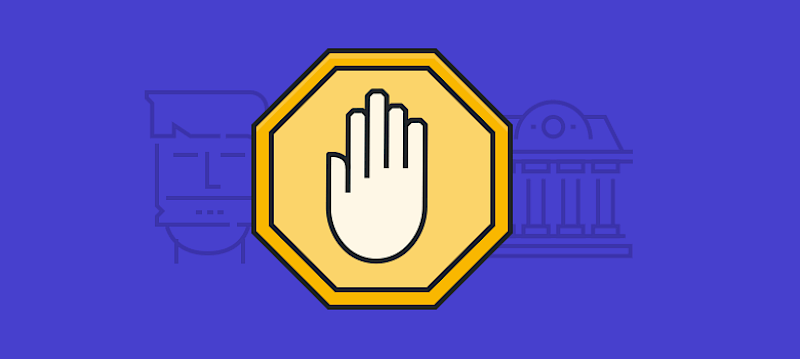 John Oliver Tackles Net Neutrality, Encourages Action Against FCC Plan to Repeal Open Internet Principles
TODO ?>
As you may have heard by now, comedian John Oliver recently addressed net neutrality on his show, rallying against the FCC and FCC Chairman Ajit Pai's plan to dismantle existing net neutrality regulations. (for a refresher on what these regulations are, view here). The segment created quite a stir – such a stir in fact that John Oliver went on to do a second follow-up piece on net neutrality.
Although we aren't fans of net neutrality in it's current form (we prefer the concept Open Internet, as it was originally defined), at Golden Frog we have long been proponents of open Internet principles. We agree wholeheartedly that everyone should have unrestricted access to the Internet, and that all Internet traffic should be treated equally. We're also big believers in competition in the marketplace, and that consumers should have the ability to select their providers (and having as many as the market will bear, not what the government has allowed). We also appreciate the innovation that an open marketplace allows.
We echo John Oliver's call to action, and encourage you to visit the FCC website and submit a comment in support of Open Internet.
An Open Internet is absolutely something we must keep fighting for. As one piece of information cited in the show states, 96% of people have access to two or fewer broadband providers – an astounding statistic that illustrates the lack of choice in the marketplace for consumers when selecting a broadband or Internet service provider. If the existing net neutrality regulations are removed – which it looks like is certainly going to happen (and before any replacement regulations are implemented) – these dangerous conditions will only be perpetuated.
Some Key Takeaways from the Segment:
An Open Internet allows for the fair and equal treatment of Internet traffic – this prohibits special access or "fast" lanes that can cause additional cost to consumers
An Open Internet allows for choice and competition in the marketplace – for many providers as well as consumer choice in whom they use (this can impact things like privacy, which are a product of choice as consumers can select a privacy-conscious provider)
Keeping the Internet open allows a "level playing field" for all companies and individuals, which allows for innovation and technology in today's society
Get Involved
Tell the FCC you want the Open Internet – submit your comments now
And be sure to watch John Oliver's video and follow-up video on Net Neutrality