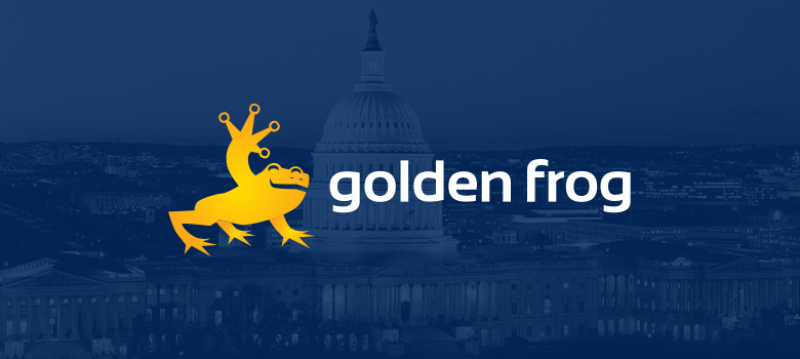 JohnsTek, Inc. Joins Golden Frog's Reseller Program to Offer Virtual Private Network (VPN) Encryption to Clients
TODO ?>
Miami, Florida IT Consultancy Provides Government and Private Sector Clients with Security, Privacy and Collaboration Solutions
Miami, FL – April 24, 2014 – Golden Frog, a global privacy company, announced today that JohnsTek, Inc., a leading Valued Added Reseller (VAR) in Miami, has joined its reseller program. As a reseller of Golden Frog's VyprVPN service, JohnsTek can now offer its clients a fast and reliable VPN experience that encrypts Internet connections on any device. VyprVPN defeats the monitoring of online communications, protects online privacy, and preserves an open and free Internet by providing access to restricted websites.
JohnsTek is a Veteran Owned Small Business (VOSB) initially established in 2003, whose members have held key management positions with successful large projects completed for large U.S. Corporations and U.S. Government technology contracts. JohnsTek has vast experience with public sector industries, including telecommunications, intelligence, defense, and federal and state law enforcement. It offers business intelligence and counter intelligence solutions in the form of compliance audits on US banks, vulnerability assessments of corporate networks and information systems, and protection of corporate intellectual property. For more information regarding JohnsTek, please visit: http://www.johnstek.com
"Many of our clients view and access proprietary and personally identifiable information, highlighting a major security concern when accessing the Internet from their mobile devices," said Peter Moreno, Director of Commercial Services of JohnsTek. "With VyprVPN, we can now provide an easy way to establish an encrypted connection so that clients can communicate with the confidence that any information they share is secure and private."
With a global network and points of presence throughout North America, Europe, South America and Oceana, Golden Frog has customers in 195 countries. Unlike most VPN providers, Golden Frog owns and manages 100 percent of its own servers, hardware and global network to ensure the highest levels of speed and service delivery. All VyprVPN users get unlimited bandwidth and connection speeds and are able to switch between VyprVPN servers worldwide without restrictions or download caps at no additional charge.
Golden Frog's reseller program offers an Application Programming Interface (API) to make integration easy for billing, provisioning and support. The API also supports fraud protection and abuse compliance.
For more information about the Golden Frog reseller program, please visit: /resellers
About Golden Frog
Golden Frog is a global service provider committed to developing applications and services that preserve an open and secure Internet, a mission that continues to grow in importance as users across the world face privacy threats. With users in over 195 countries, Golden Frog owns and operates server clusters in North America, Europe, Asia and Oceania. Golden Frog owns and manages 100% of its own servers, hardware and global network to ensure the highest levels of security, privacy and service delivery. Golden Frog offers a comprehensive reseller program that provides the best VPN service and deals to resellers and their customers. Golden Frog also offers VyprVPN for Business to protect company communications, identity and data, and secure employees' Internet connections in the office or on the road.
Learn more about Golden Frog's vision for a free and open Internet by reading our "Peace, Prosperity and the Case for the Open Internet" vision paper located at www.vyprvpn.com/vision