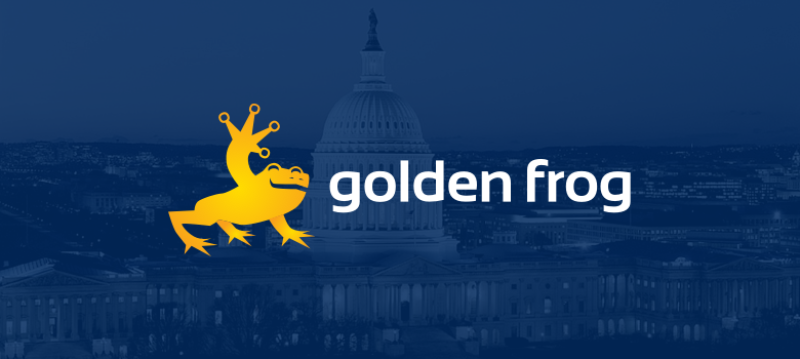 Golden Frog Signs Letter to US Congress Supporting Mobile Phone Unlocking
TODO ?>
In October 2012 the Librarian of Congress decided that unlocking of mobile phones would soon be illegal in the United States. Today, Golden Frog joined a wide range of groups and individuals asking high ranking lawmakers in the United States Congress to act quickly to codify a permanent exception to the Digital Millennium Copyright Act (DMCA) to allow for the unlocking of mobile devices.
We believe that unlocking a phone allows consumers to choose their wireless carrier and not be locked to one carrier. This is useful to international travelers who want their phones to be compatible with different networks or for consumers who want the freedom to switch carriers as they please. Making mobile phone locking illegal reduces consumer choice and decreases the resale value of devices that consumers have paid for in full. It also forces consumers to pay exorbitant roaming fees to make calls while traveling abroad.
A recent White House petition that garnered over 100,000 signatures requested that the White House ask the Librarian of Congress to rescind its decision. This unlocking campaign led the White House to reverse its position and endorse unlocking, and initiate an FCC investigation.
Several members of Congress have announced plans to legalize unlocking. As of today, three Senate bills and one House bill have been introduced, and more appear to be on the way. This issue has broad bipartisan and popular support, and there's a good chance at least one of these bills will get traction.
As Forbes' reported this week, quoting one of the lead activists on unlocking, Derek Khanna:
"A free society shouldn't have to petition its government every three years to allow access to technologies that are ordinary and commonplace. Innovation cannot depend on begging permission from an unelected bureaucrat every three years. A free society should not ban technologies unless there is a truly overwhelming and compelling governmental interest."
As we stated in our recently published Vision Paper, we believe in an open and free Internet. The idea of an open and free Internet also extends to the mobile marketplace. Allowing consumers to use their mobile devices with the carrier of their choice only helps increase consumer choice and maintain openness. We believe that copyright should not be used as a means restrict consumers to use a particular service provider.