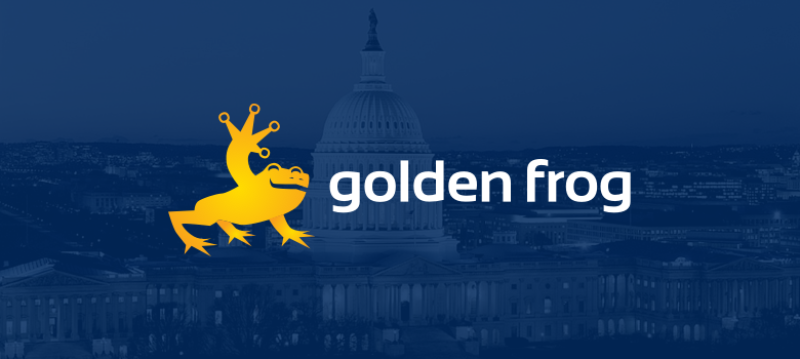 MyRepublic Partners with Golden Frog to Enhance Online Privacy for its Customers
TODO ?>
VyprVPN, a fast and stable personal VPN service, is available to MyRepublic Customers in a special offer
Singapore – June 22, 2015 – MyRepublic, an ultra-fast Internet service provider in Singapore and New Zealand, today announced a new partnership with online privacy and security company, Golden Frog. MyRepublic will offer its subscriber base a special discount for Golden Frog's VyprVPN, one of the fastest and most-respected personal VPN services in the world.
MyRepublic subscribers can get VyprVPN with 1 GB of free, recurring data usage per month, and get 25 percent off an annual VyprVPN subscription, which is $75 (USD) per year after applied discount.
"Internet users come to MyRepublic because they expect more out of their ISP," said Cedric Gouliardon, CTO and Head of Product of MyRepublic. "They know we are an ISP that empowers the consumer. VyprVPN is a natural fit in the ecosystem of services we provide – a fuss-free and reliable way to help keep their online activities private, secure and safe."
Golden Frog owns the hardware at each of its 54 VPN server locations around the world. It manages its own network to deliver fast and reliable VPN connections. VyprVPN encrypts users' Internet connections and enables them to thwart the data snooping and inspection of Internet traffic that is regularly practiced by governments and data snoops. By encrypting the "last mile" (the connection between the user's device/computer and the Internet backbone), users can better ensure their online privacy and open up an uncensored and secure Internet, no matter where they are in the world.
"Commercial ISPs around the world have been getting away with throttling user traffic, not providing the speeds they advertise, gathering and monetizing their customer's private data, and providing poor customer service for far too long," said Sunday Yokubaitis, president of Golden Frog. "That's why it's so pleasing to see an upstart like MyRepublic that provides a plethora of services to optimize the customer's online experience. I think its customers will find VyprVPN to be a nice addition, and will be pleased they are able to get a reasonable level of online privacy without sacrificing performance."
MyRepublic is a trailblazing ISP that delivers ultra-fast fibre broadband services to consumers and businesses. Based in Singapore, it leverages the Singapore Next Gen NBN, and believes in offering more to allow everyday people to unleash the full potential of the Internet.
VyprVPN will be available to MyRepublic customers immediately at: http://bit.ly/MyRepublicVPN
About Golden Frog
Golden Frog is a global service provider committed to developing applications and services that preserve an open and secure Internet, a mission that continues to grow in importance as users across the world face privacy threats. With users in over 195 countries, Golden Frog owns and operates server clusters in North America, Europe, South America, Asia and Oceania. Golden Frog owns and manages 100% of its own servers, hardware and global network to ensure the highest levels of security, privacy and service delivery. Golden Frog offers a comprehensive reseller program that provides the best VPN service and deals to resellers and their customers. The company also offers VyprVPN for Business to protect company communications, identity and data, and secure employees' Internet connections in the office or on the road.
Learn more about Golden Frog's vision for a free and open Internet by reading our "Peace, Prosperity and the Case for the Open Internet" vision paper located at www.vyprvpn.com/vision.
About MyRepublic
Purpose-built for the fastest Next Generation National Broadband Network (NBN) in 2011, Internet Service Provider MyRepublic continues to redefine the standard of fibre broadband services in Singapore and the region. Having launched in New Zealand and soon Australia, MyRepublic continues to push the boundaries with its innovative and consumer-centric service offerings, with its latest sights set on the Singapore mobility market.