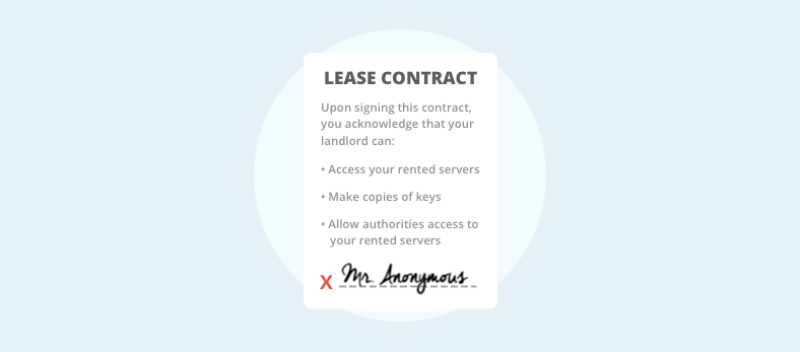 Does Your VPN Provider Run Their Own Network?
TODO ?>
Or do they rent their servers or use a hosting company? This week, we're debunking two more VPN myths – Myth #5 and Myth #6. The main takeaway: if your VPN provider doesn't run their own network, you are not anonymous.
Myth #5: Even if my VPN provider uses hosted or cloud-based VPN servers I can still be anonymous.
Reality: Most VPN providers do not run their own infrastructure, but instead "rent" their servers and network from a "landlord" (hosting company or data center) with no guarantees this "landlord" will respect the privacy of its VPN users.
What Golden Frog Does: Golden Frog doesn't "rent" servers – we own and operate 100% of our VPN servers, secured physically using keys, biometrics and software.
Myth #6: Even if my VPN provider doesn't own and operate the network I can still be anonymous.
Reality: Most VPN providers don't run their own networks, so users are susceptible to the provider's hosting company listening for traffic on both inbound and outbound connections, which allows for a tremendous amount of correlation and identification of user activity.
What Golden Frog Does: We own and operate our worldwide network, encrypt the connection from your house to our servers and connect to multi-backbone Internet providers, making it impossible for anyone to listen to inbound connections and exceedingly difficult for them to listen to outbound connections.