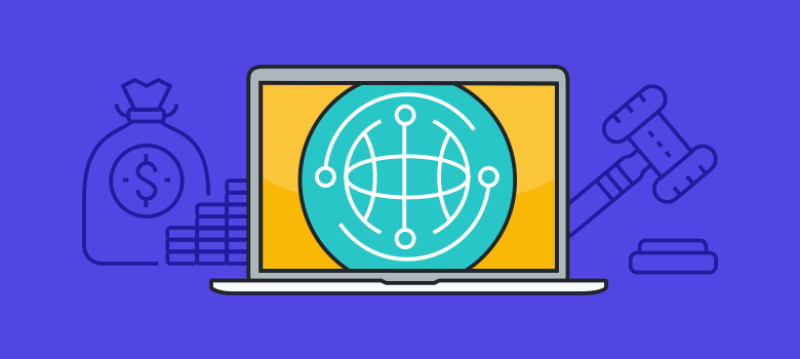 Net Neutrality Officially Repealed, Fight for Open Internet Continues
TODO ?>
Well, it's official. As of December 14, 2017, previously-existing net neutrality guidelines implemented under Title ll, were repealed by the FCC. This deregulation allows Internet service and broadband providers to manipulate and discriminate against traffic, meaning they can choose to speed up or slow desired connections and control/restrict what users see online. The FCC's decision comes in direct opposition to what the majority of consumers and businesses want, and the implications for all Internet users are dire.
This is a bad day for the Internet. Although we anticipated net neutrality guidelines would be repealed, now that the vote is official we have started down a dangerous path.
Every Internet user around the world deserves fair access to a free and open Internet, and to the same speed and content regardless of their provider or the amount they pay. 
Now, more than ever, we must continue our fight to preserve the Internet as it was intended, as a free and open resource for all.
Golden Frog has always advocated for a free and open Internet, a key principle on which the company was founded. As expressed by our Co-CTO Ron Yokubaitis in the company's Vision Paper, the Internet is like the ocean, and "Like the ocean, the Internet must remain open and free."  The repeal of net neutrality is an attack on this principle and the inherent nature of the Internet, and moving towards a restricted system of which a few giant monopolies are in control.
What Next?
Look to Open Access: Although we advocated for the preservation of net neutrality as it's better than nothing, we've always advocated that the ideal system is a truly open Internet. Now that net neutrality is no more, rather than attempt to reinstate a flawed system we believe it's time to move forward to an ideal one: Open Access.
Join the States in Fighting Back: Immediately following the vote, individual states began their fight against the ruling. Close to 1/3 of the states are fighting back already, working on lawsuits and mechanisms of challenging the new regulations (or lack thereof). You can contact your representative to ask Congress to overthrow the ruling using this form.
Stay Educated and Protected: Now that net neutrality was officially repealed, it's important to understand how your Internet experience might change and what you can do to combat it. While you cannot control if your provider hikes up prices, you can ensure you maintain access to a free and open Internet with expected speeds by using a VPN. We'll be publishing a full guide on the topic, so check back soon!