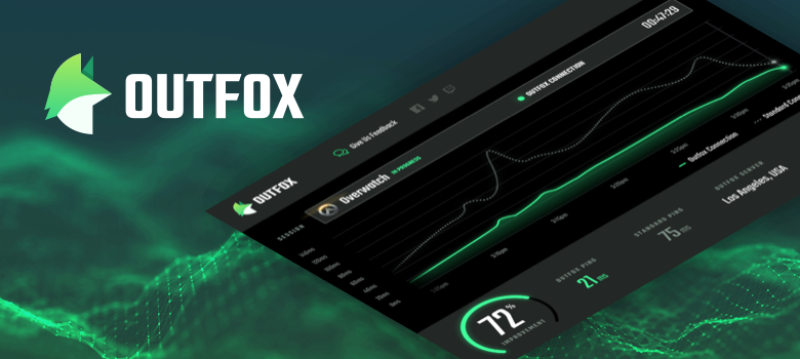 Introducing Outfox: An Optimized Gaming Network
TODO ?>
We're excited to share that our newest product – Outfox – moved out of beta and was officially released! Outfox is an optimized gaming network that routes your traffic through our network to improve connection stability, decrease lag and lower ping. Outfox increases your speed and improves overall performance while gaming.
You can think of Outfox like "Waze for the internet." Just like roads, network traffic can be congested – but unlike when you are driving your car, your ISP is not motivated to find you the fastest route to where you're going. Instead, ISPs are motivated by costs and often select network paths that deliver the largest volume of traffic for the cheapest price. With Outfox, we took a different approach.
We capitalized on our knowledge building and running worldwide networks like VyprVPN. Our dedicated DevOps and Network Engineers are constantly monitoring and evaluating the best routes for your traffic to determine the best path, ensuring each gamer can achieve optimal ping, speed and stability.
It's time for all you gamers out there to improve your performance! When you sign up for Outfox you get a free 14-day trial with no credit card information required. Upgrade to a paid account at any time and get Outfox for only $9.95/month. Sign Up For Outfox Now
Outfox Accounts Include
Stable and swift connection: Stability and speed enable you to improve your performance while gaming and outperform the competition
Worldwide network: We currently have 25 server locations worldwide, with more coming soon
Clever application: Including a Fastest Server feature that automatically determines the fastest server for you (even if that's your standard connection), and a Session Graph displaying your metrics when playing the game
Game support: We currently support the following games, with more coming soon: League of Legends, Overwatch, Dota 2, Starcraft, Heroes of the Storm, Smite, H1Z1, Team Fortress 2, Street Fighter V, World of Tanks, Playerunknown's Battlegrounds, Rocket League, Tom Clancy's Rainbow 6 Siege, Battlefield 1