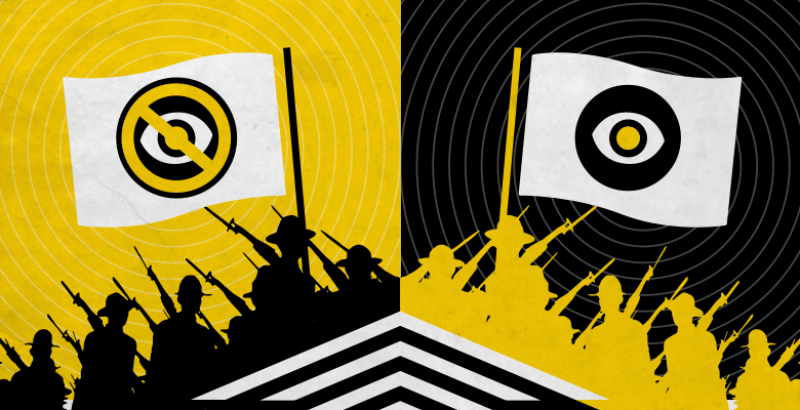 PrimeTel Partners with Golden Frog to Enhance Online Privacy for Customers
TODO ?>
yprVPN, a fast and stable personal VPN service, is available to PrimeTel customers in a special offer
Limassol, Cyprus – September 18, 2015 – PrimeTel, a telecommunications provider in Cyprus, today announced a new partnership with online privacy and security company, Golden Frog. PrimeTel will offer its subscriber base a special discount for Golden Frog's VyprVPN, one of the fastest and most respected personal VPN services in the world.
PrimeTel subscribers can get VyprVPN with 1 GB of free, recurring data usage per month, and get 25 percent off an annual VyprVPN subscription, which is $75 (USD) per year after applied discount.
"Data protection and privacy of our customers is one of PrimeTel's main objectives. Offering VyprVPN to our subscribers is mandatory since the latest developments of data collection. Providing our customers with increased security from a global service provider such as Golden Frog allows for a secure Internet experience while respecting user privacy," said Argyris Argyrou, Digital Marketing Executive at PrimeTel.
VyprVPN encrypts users' Internet connections and enables them to thwart the data snooping and inspection of Internet traffic that is regularly practiced by third parties. By encrypting the "last mile" (the connection between the user's device and the Internet backbone), users can better ensure their online privacy and open up an uncensored and secure Internet, no matter where they are in the world. Golden Frog owns the hardware at each of its 50+ VPN server locations and manages its own network, resulting in fast, reliable connections.
"We're thrilled to be partnering with an innovative Telecom Provider that puts the customer experience first," said Liz Kintzele, VP of Sales at Golden Frog. "By offering VyprVPN, PrimeTel is resisting the trend of gathering user data to turn a profit and instead providing their customers with an increased level of security, privacy and freedom online."
VyprVPN will be available to PrimeTel customers immediately at: http://bit.ly/1hUhqvE
About Golden Frog
Golden Frog is a global service provider committed to developing applications and services that preserve an open and secure Internet, a mission that continues to grow in importance as users across the world face privacy threats. With users in over 195 countries, Golden Frog owns and operates server clusters in North America, Europe, South America, Asia and Oceania. Golden Frog owns and manages 100% of its own servers, hardware and global network to ensure the highest levels of security, privacy and service delivery. Golden Frog offers a comprehensive reseller program that provides the best VPN service and deals to resellers and their customers. The company also offers VyprVPN for Business to protect company communications, identity and data, and secure employees' Internet connections in the office or on the road.
Learn more about Golden Frog's vision for a free and open Internet by reading our "Peace, Prosperity and the Case for the Open Internet" vision paper located at www.vyprvpn.com/vision.
About PrimeTel
PrimeTel PLC is a Cyprus telecommunications company that offers and develops Voice, Data and Video services. The company owns and operates a truly regional network, spanning across Cyprus, Germany, Greece, Russia and the United Kingdom, providing city-to-city connectivity, data communications, fiber optic fixed network infrastructure and IP-based services between key European and Middle East markets. PrimeTel is one of the few telecommunications operators in the region that can provide a full spectrum of connectivity and services.
In June 2009, PrimeTel announced the launch of its submarine fiber cable landing station in Geroskipou and that Reliance Globalcom had terminated its 2.7 terabit HAWK submarine cable system into it. This makes PrimeTel the first private operator with such facilities, which traditionally have been a monopoly of CYTA.
In May 2011, PrimeTel launched the first MVNO in Cyprus, making it the third cellphone operator on the island. As the first MVNO operator in Cyprus, PrimeTel has recently launched Mobile telephony services, becoming the first telecommunications company in Cyprus able to offer Quad–Play services (Fixed Telephony-Internet-TV- Mobile-Telephony).
In April 2015, PrimeTel launched the third MNO in Cyprus.
Learn more about PrimeTel at www.primetel.com.cy