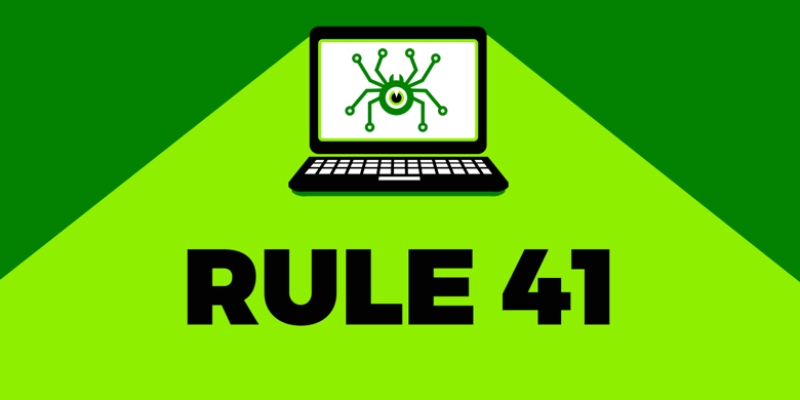 Rule 41 Gets Closer to Law, Threat of Surveillance Increases
TODO ?>
Update – November 29, 2016: If no action is taken, Rule 41 and it's alarming hacking provisions will go into place in two days, on December 1, 2016. This rule is particularly concerning for anyone who uses a VPN, Tor or even disables location settings on their phone. Some congress members are opposing the legislation – but they need your help to stop it before it's too late.
Original Post: A few months ago, we joined groups urging action on Rule 41 – provisions that are part of the Federal Rules of Criminal Procedure and would allow the government to hack and surveil citizens. The new rules are set to go into effect in less than 2 months, on December 1, 2016, unless Congress passes legislation to block them. Time is running out.
The proposed Rule 41 would grant the US government increased surveillance and hacking powers. As explained by Wired, "Under a new set of rules, the FBI would have the authority to secretly use malware to hack into thousands or hundreds of thousands of computers that belong to innocent third parties and even crime victims. The unintended consequences could be staggering."
The government claims it "needs" the authority granted by Rule 41 to inspect devices infected with malware by criminals (what is also referred to as a "botnet"). However, as we previously expressed there are some serious concerns. Malware is dangerous, and can pose a threat to unknowing Internet users. It also creates a vulnerability that criminals can take advantage of.
There is not much visibility into how the government will use the power granted under Rule 41, leaving innocent citizens at risk of surveillance. Also concerning is the fact these rules were put into effect not by Congress, but using a court process generally used to "update minor procedural rules." Meaning Rule 41 lacks protections that would likely have been included if it passed through Congress.
As we previously asserted, we believe the changes to Rule 41 should be blocked, and are not in favor of it going through. You can learn more in Wired and RT, and learn how to seek action in our blog post.