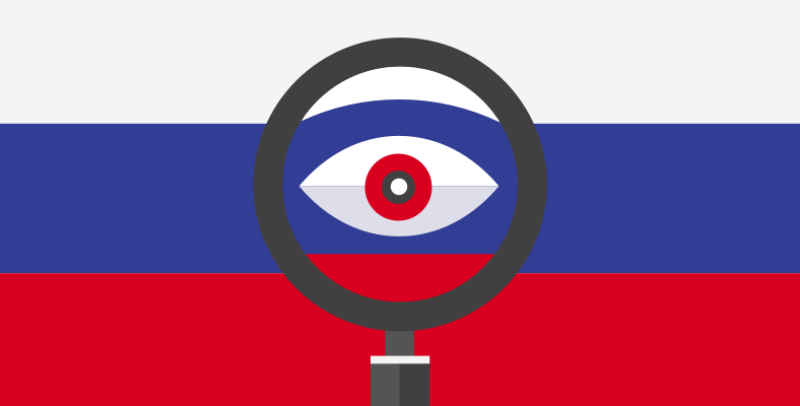 Russia Building Its Own Great Firewall with Help From China
TODO ?>
It's being reported that Russia is working on it's own "Great Firewall" – a reference to the mechanism China uses to filter and censor their Internet. Russia has been working with China to implement some aspects of the Great Firewall, to maintain control over their flow of information and enable telecom companies to comply with recently-passed Russia Internet laws. Russia's system to filter the Internet is dubbed the "Red Web."
Russia has already been imposing restrictions on Internet users, but has significantly ramped up these measures in recent months. In June the country passed several measures, called Yarovaya's laws, which include data retention provisions. The laws require telecom companies to store user data for 6 months and metadata for 3 years. Additionally, they mandate that companies provide "keys" to encrypted communications if asked by authorities. And now, just this month, additional legislation was passed which "gives the Kremlin primacy over cyberspace," including the "exchange points, domain names and cross-border fibre-optic cables" that comprise the Internet.
The purpose of the laws isn't entirely clear — there is some debate over whether the goal is to ensure companies can comply with data retention provisions or for the government to both censor and maintain control over the flow of information for political reasons (or both). Either way, it is a concerning development as the country moves towards increased control such as that exercised in China.
Earlier in December, Russia blocked access to popular networking site LinkedIn, a move which reflects tightening control over the Internet.
Russian Laws and VPN Use
When using a VPN, your online privacy is better protected than without one, as Internet service providers or telcos will only see that you connected to the VPN and are unable to view other personal details about your activity. For more information on data retention legislation and Golden Frog's data retention policies, please read our detailed blog post.
Sources: Business Insider, The Guardian