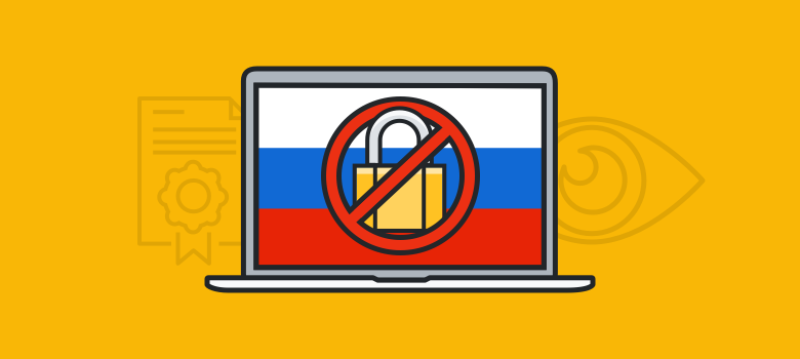 Russia's VPN Law Goes Into Effect, Impacts Use Of VPN Services
TODO ?>
Russia's VPN Law
Russia's proposed VPN law takes effect today. We knew this law was coming – it was signed earlier this year in July – as the country planned to implement the law to combat the spread of extremist materials online. While the law does not include an all-out VPN ban like China's upcoming legislation, it requires that VPN services block access to sites banned by the Russian government (Roskomnadzor). The law will work as follows: VPN providers will get access to Roskomandzor's list of banned websites, and will be responsible for blocking users from visiting them. If the law is executed as planned, it means VPNs and proxies would still be allowed in the country if they complied with Russian censorship by blocking access to the required sites. It is yet to be seen what implications will be for providers who choose not to comply and do not block sites on the "banned" list, but many reports speculate that a refusal to comply would result in the provider being blocked.
VyprVPN: A Free and Open Internet
VyprVPN continues to operate as normal for our Russian users at this time. Golden Frog's mission is to support a free and open Internet and we strongly believe that Internet access is a basic human right, so we have no plans to comply with Russian censorship of the Internet.
We do not support or condone censorship in Russia or any other area of the world, and will continue to fight censorship and for a free and open Internet, regardless of legislation passed in Russia and elsewhere.
We take great pride that Internet users use VyprVPN to defeat restrictive censorship in Russia and around the world, and will continue to provide VyprVPN to our Russian users.
We are very invested in protecting the free and open Internet, as evidenced by our ongoing actions in response to VPN bans and strict blocking imparted by the Chinese government. As a result, we've been continually successful (and fast) at getting around blocks and censorship in China, allowing users to bypass the Great Firewall. This is due to our proprietary Chameleon technology which bypasses VPN-blocking by obfuscating traffic, as well as ongoing 24/7 monitoring and response from our dedicated DevOps team. We plan to put forth the same efforts in Russia, in response to whatever may occur under the new law.
Additional Reading
Learn more about Russia's new law:
Learn more about Golden Frog's mission for a free and open Internet:
Source: BBC, Business Insider