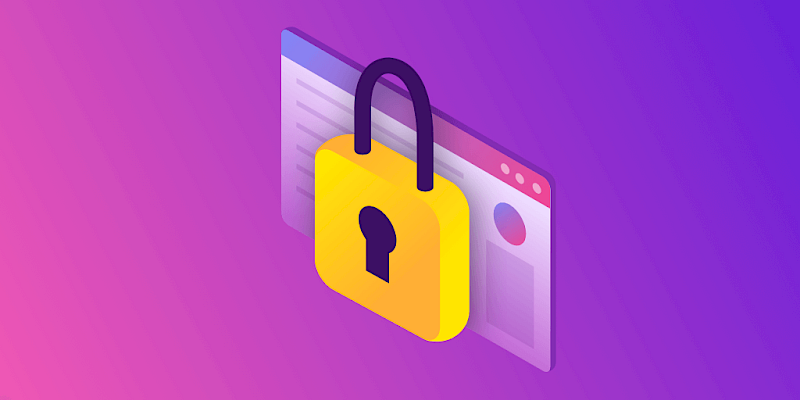 Most Secure Web Browsers of 2021
TODO ?>
What is a Secure Browser?
A secure browser refers to an internet browser with added measures of security associated with it. Browser security often includes features or built-in functionality that eliminate or disable invasive practices such as tracking, cookies, saved credentials and form autofills. Some internet browsers are better at protecting user privacy and security than others. In this post, we look at the best and most secure browser options for privacy including Google Chrome, Microsoft Edge, Firefox, Tor and Brave.
The Most Secure Browsers of 2021
Are you looking for a secure browser for 2021? Look no further. We've compiled this list to showcase our favorite tools to use to browse the internet.
Tor
The most privacy and security minded folks are likely familiar with Tor, colloquially known as the onion browser. Tor might just be the most secure browser out there, and offers a variety of granular security settings that allow users to remain very private. For example, Tor pops a warning when you change your screen size as this can impact security. Tor includes standard features like blocking of third-party trackers and ads, as well as automatic deletion of cookies and browsing history. Tor utilizes multi-layered encryption (3 layers) for all connections over its network, which not only contributes to privacy but defeats censorship and prohibits surveillance. Tor's relay servers help keep users ultra-secure and enable users to avoid "fingerprinting," or identification across individual devices. 
Firefox (Mozilla)
When you talk about safe browsers, Mozilla often comes to mind. Committed to ideals of privacy and security both in and outside the product, they also conduct advocacy to promote privacy and freedom online. Mozilla's browser, known to users as Firefox, automatically erases information including history, passwords and cookies, taking the burden of remembering off a user. Firefox allows users to customize privacy settings to best meet their needs. Firefox offers a "strict" option which blocks all trackers detected while maintaining performance. These features are enabled by default. Mozilla was even identified as the most secure browser option in a study conducted by the German Federal Office for Information Security. 
Brave
Brave is a secure browser that's becoming increasingly popular, and increasingly synonymous with privacy. The product was launched by the former owner of Mozilla, and boasts a suite of privacy and security features that ascribe to the idea that your data should remain yours. It's also uber-customizable, allowing users to choose just how secure they remain. Brave comes with auto protection on phishing and malware, automatically blocks trackers and unwanted ads/content and scripts. It also boasts automatic HTTPS connection upgrades (HTTPS everywhere), cookie management and a native password manager. Users can even view how the browser's protections are working in a dedicated states page. When you close Brave it prompts you to specify what data you want to delete. Brave may be the best browser for privacy. 
Safari
Safari, the default browser for Mac, is a good bet for security. It stops data tracking (by advertisers), including cross-site tracking, using a unique machine learning tool. Other features like sandboxing and warnings for unsafe sites secure the browser from external threats. Automatic generation of strong passwords and private browsing options allow the privacy-conscious to customize further. Since Safari is an Apple product and Apple tends to lean towards being privacy-first, the browser includes end-to-end encryption to help keep connections and data safe. With Safari, Apple can't even see what you're doing themselves. 
Microsoft Edge
Microsoft Edge is the browser that replaced Internet Explorer, and is a common choice for Windows users. Edge has middle-of-the-road privacy protections and is average on the whole. Edge allows users to select from three "tracking prevention" options (basic, balanced, strict), providing a level of customization. It includes malware defense to protect users from damage and allows for security customizations on a site-by-site basis. This encompasses settings related to tracking, pop-up ads and browsing locations. The latest version of Edge also includes a feature called Microsoft Defender SmartScreen, which prevents accidental virus downloads and unintended clicks into phishing sites, as well as alerts when visiting potentially dangerous sites. It is turned on by default. 
Google Chrome
Google Chrome is the most popular web browser and owned, of course, by Google. This means that although the browser may check the security box, there are some major concerns when it comes to privacy. While on the face of it Google offers secure features such as Enhanced Safe Browsing Mode, Google is notorious for collecting user data, tracking you around the internet, opting you in via implicit opt-in and even selling your data via their multitude of ad networks. Although relatively secure, Chrome is certainly not the best browser for privacy.
How to Increase Security on Your Browser
There are several things that contribute to a secure browser experience. When done right, it's possible to combine settings to create a robust and secure browsing experience. Some of the top features and situations to be aware of if you want the most secure browser include the following. Many of these items are available to download as an extension for your browser of choice:
Autodelete for Cookies and Trackers: Cookies are electronic tagging saved to your web browser that indicate if you have visited a site before. In short, cookies allow your browser to recognize your device and you over time. They gather information on the pages you view, your activity, user id and shopping cart. Often, cookies are used for remarketing and targeted advertising. Related, trackers are those that "follow" you around the web; they correlate behavior and activity - even across devices or browser - meaning they can become very invasive! 
Incognito Mode: Incognito mode, also often referred to as private browsing, creates a temporary, private browsing session. This is important as it's separated from your main browsing history and activity over time, allowing your activities to remain unique and not correlated with your user ID. It should be noted that incognito cannot solve all problems; your ISP can still see everything you do even when using this mode. 
Adblockers: As their name implies, ad blockers block pop-ups and trackers to improve privacy and general user experience by eliminating annoying pop-ups. There are many ad blockers out there, from Ublock Origin to Privacy Badger. 
HTTPS Everywhere: HTTPS Everywhere is a project of the Electronic Frontier Foundation (EFF), and works with several browsers including Firefox, Chrome, Edge, Brave Tor and Opera. HTTPS encrypts your connection, keeping you protected on all sites – even those which only have an http prefix. 
VPN: VPN stands for virtual private network, and its function is to encrypt your internet connection to secure it. A VPN also changes your IP address so you can change or mask your location. A VPN helps keep your browsing history private no matter what secure browser you use or what device you're on. 
CDN Emulation: CDN (Content Delivery Network) emulation tools block your connection to major CDNs and server web libraries. Their purpose is to keep your activity and metadata hidden from big and privacy-unfriendly players like Google and Cloudflare. Decentraleyese is one such popular tool. 
NoScript: NoScript stops scripts from running when you arrive on a site. By default, NoScript blocks active (executable) web content to increase security and control over what scripts run (or do not run). 
Secure Your Browser with a VPN
There is one way to ensure secure browsing each time you connect – to use a VPN. A VPN encrypts your internet connection to protect it, meaning that no one can see what you are doing online, neither the sites you visit or how long you stay there. It hides your activity from your internet service provider and prevents them from collecting data about you and then using or selling this data. While there are many great secure browsers out there, simply using one of them is not enough. To remain as private and secure as possible, it's essential to also use a VPN. Give a VPN a try now.
You can view our privacy policy here.