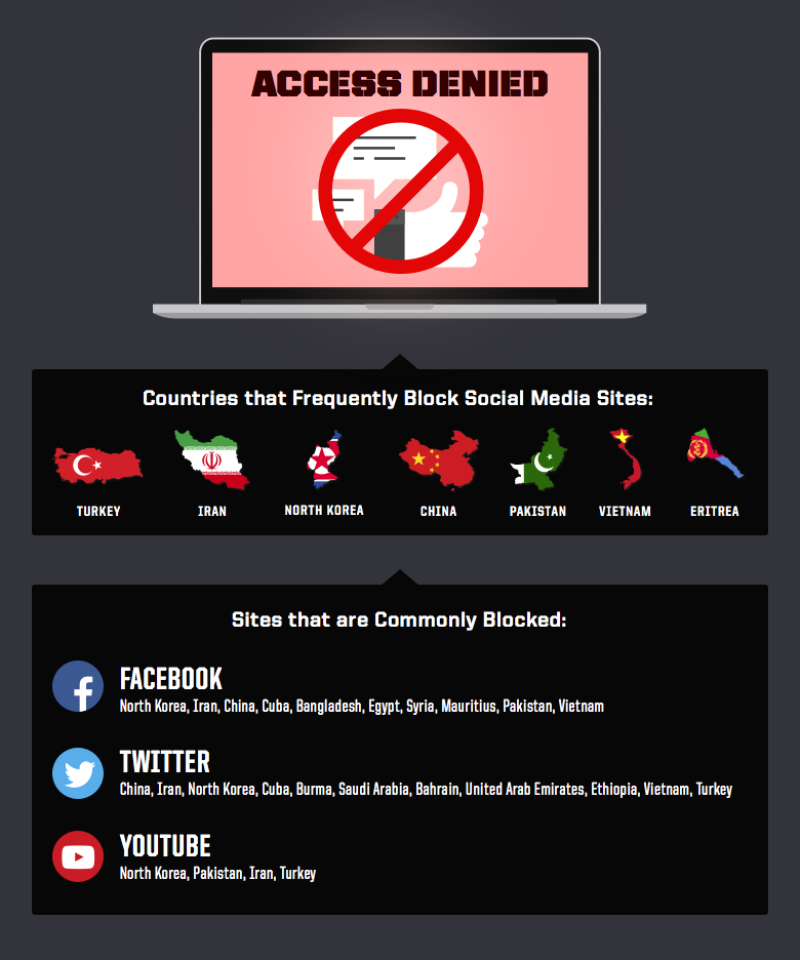 What Social Media Sites are Blocked Around the World?
TODO ?>
Access to social media sites is blocked in various countries as part of restrictive censorship imposed by governments. Here's a look at what social sites are restricted around the world.
Additional Reading
Where is Social Media Blocked in General?