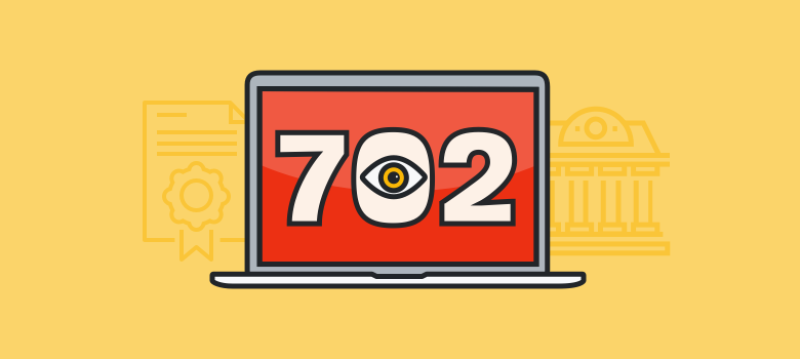 Stop the Surveillance: Golden Frog Advocates for FISA 702 Reform (Again!)
TODO ?>
FISA 702, a bill that enables widespread spying and surveillance in the United States, will be sunset at the end of 2017. As the deadline grows ever closer, the call for reform is being renewed – and Golden Frog has signed on to a coalition letter organized by CCIA with 30+ other organizations advocating for the law's reform.
Section 702 of FISA is used to collect personal detail and communications of citizens both in and outside the United States, and infringes on human rights and freedoms in the process. Among the reforms we continue to push for are the following, as they relate to the reauthorization legislation:
Codify recent changes made to "about" collection of the NSA's Upstream program
Require judicial oversight for government queries for communications content of US citizens under 702
Narrow the definition of "foreign intelligence information" to reduce the likelihood of collecting information about non-U.S. persons who are not suspected of wrongdoing
Increase oversight and transparency of Section 702 collection. This will allow visibility and confidence in how it's being implemented appropriately
Increase transparency around how communications of U.S. persons that are incidentally collected under Section 702 are searched and used, including how often 702 databases are queried using identifiers that are tied to U.S. persons
We've been encouraged by recent, albeit minor, changes to 702, and can only hope these reforms continue. One such change occurred last month, when the NSA halted its "about" collection – a practice by which they collected information not only on the targets of surveillance but also targets they communicated with, even if they were not relevant to the investigation at large. We hope these changes will be codified soon, and that more reforms are on the horizon. Join us in calling on the government to stop the spying and surveillance – we need to update FISA 702 now before it sunsets.