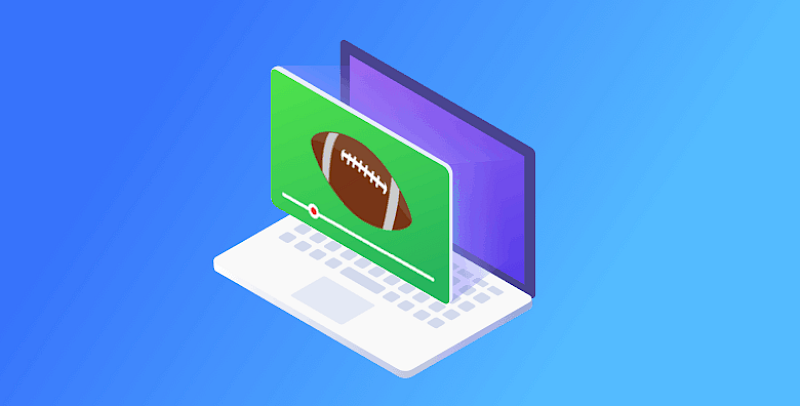 Don't Fumble on Sunday: Stream Live Football with VyprVPN
TODO ?>
Catch your favorite games, home or away. Learn how to stream livefootball games with a VPN.
Football season has descended upon us. The Raiders are headed to Vegas soon, while LA now has two teams. The Bears might be good, but as long as Aaron Rodgers still has an arm and two feet; Green Bay will remain a thorn in the side of Chicago. There are many storylines from New Orleans vs. Atlanta for the NFC South crown, to what exactly is Cleveland doing this time to slap a Band-Aid on their perennially bleeding franchise?
There's so much to love about football, even with all of its controversies. But, if there's one controversy that stands taller amongst all, it's that whatever deal the NFL signed for broadcasting rights is awful. If you're living in the middle of the country, or not in your team's market, you're out of luck without signing a bloated cable deal that costs almost $200 a month, just to see your team duke it out every Sunday afternoon.
Streaming football needs to be easier 
Because of the NFL's draconian deal with Direct TV, people are trying everything to watch live football streams. Twitter, Periscope, Facebook, Reddit – even the dark web. Every Sunday, someone's frantically trying to find a reliable and easy way to stream live football.
Using a VPN for streaming football, you'll always be "out of market". By going this route, the source can't figure out where you're trying to stream from, so there won't be any red tape – you'll be able to watch any team, and any game. This way, there's no blackouts, no scheduling conflicts with start times, and it's a lot cheaper than shelling out crazy money every month just to watch the Steelers.
We have a solution to combat some of the terrible options, so that you can have a better live stream experience: using VyprVPN.
It's easy to find an American football live stream
We get it, we love football as much as you do. So here's how to stream live football in three easy steps:
Download VyprVPN – your first three days are free. (If you like it, you've got all season to sneak in through the backdoor for football live streams.)
Connect to VyprVPN – with our Chameleon technology, even local ISPs can't identify your traffic as coming through a VPN.
Go to NFL Game Pass, 506 Sports, or Fubo.TV, YouTube TV, Hulu Live, Sling, etc. These let you watch live games. Because you're not actually listed in whatever city you reside, the NFL service you're using can't tell where you are; thus, you can get access to every game that's on. No blackouts, and no weird regional rules. (We recommend buying a game pass from Europe to get a wider amount of options, including blackout-free live streaming.)
Getting on a VPN is a simple solution for an increasingly frustrating problem, especially considering the NFL won't be negotiating a streaming rights contract any time soon. Direct TV has bargaining rights for the next four years, at a minimum. Football streaming with VyprVPN is the go-to route.
Access to the NFL's locked away games is just one of the reasons to love a VPN. There's the freedom of searching and streaming whatever content you wish, without allowing hackers, ISPs or governments to see your data. Plus, if you travel abroad, you can still watch American Netflix. And of course, there's the perks of security and privacy, and many other reasons to love a VPN.
Got a tip on how to stream football online? Let us know and maybe we'll do a follow up blog. But, for everything else, there the VyprVPN blog.