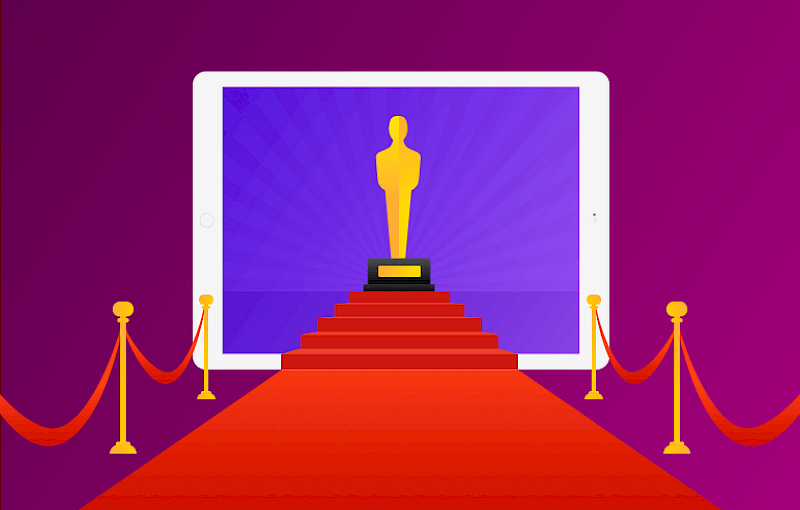 Stream the 2019 Oscars Live
TODO ?>
Hollywood's biggest night is almost upon us as movie stars and famous people parade about in designer gowns and suits on the red carpet outside of the famed Kodak Theater in Los Angeles, California. It's a true who's who in the entertainment industry, and everybody who is anybody tries to be in attendance for the publicity and the media attention. 
And the spectacle surrounding everything about the Oscars can be streamed directly into our own living rooms, where from the comfort of home we can sneer or admire Tinseltown's lavish ceremony and the much-deserved recognition of some of the most praised movies of the past year. 
Recent years have made for dramatic TV, where the winning envelope wasn't always read correctly. And this year some controversial circumstances have left the entire ceremony without an official host, so the evening promises to be an eventful one where the unexpected can be expected. It truly is one of live television's most intriguing extravaganzas, so get your popcorn ready. The 91st annual Academy Awards are poised to be memorable, and you won't want to miss knowing who takes home Oscar gold.
Use VyprVPN for Live Streaming the Oscars Anywhere in the World  
No matter where you are in the world during the 91st annual Academy Awards this Sunday, we recommend that those wishing to stream the ceremony take advantage of a VPN to make sure your streaming avoids any lag time from trying to buffer. Nothing could ruin an Oscar watch party more than missing some of the most critical parts of the Academy Awards because your streaming service was too slow to keep up with the live action as it unfolded. 
With VyprVPN, your Oscar watch party has access to global servers to make sure your connection speed can tap into more than 700 different global streaming servers in more than 70 different countries. And in regions around the world where the Oscar ceremony may be off limits to some viewers, VyprVPN will allow users to bypass location-based censorship so that you can access global media without limitations.  
All you need is access to a smartphone, Smart TV, desktop, laptop, tablet or any other device that can connect to the internet, and VyprVPN can let you live stream every zany and memorable moment of the 91st annual Academy Awards as they happen. 
How to Stream the 91st Annual Academy Awards on Your Device    
ABC has the broadcast rights in the United States for this year's Oscars. And is offering streaming access via their websites and streaming app.
ABC.com 
To watch:   
Connect VyprVPN app to a US server location   
Head over to abc.com
Although the ABC app is a pay service, it does permit FREE trials. It is possible to use the free trial period to stream the 91st annual Academy Awards.   
ABC App  
To watch:   
Connect VyprVPN app to a US server location   
Head over to ABC app 
For all the pre-show glitz and glamour before and after the ceremony, audiences across the world can head over to The Oscars: All Access for live streaming of different events surrounding the ceremony as they unfold. 
How to Stream the 91st Annual Academy Awards Around the World  
If you're based in the UK, Sky TV has exclusive rights to broadcast the Oscars in the United Kingdom. But if you don't have a Sky TV account, or would prefer streaming the Oscars ceremony in favor of watching it on television, all of Sky's coverage can be streamed online through Now TV. 
Despite being a pay service, Now TV will allow you to watch the Oscars for free through their free trial.
The Oscars will air February 24 on ABC at 8:00 p.m. ET 
Check local listings for wherever you live in the world.