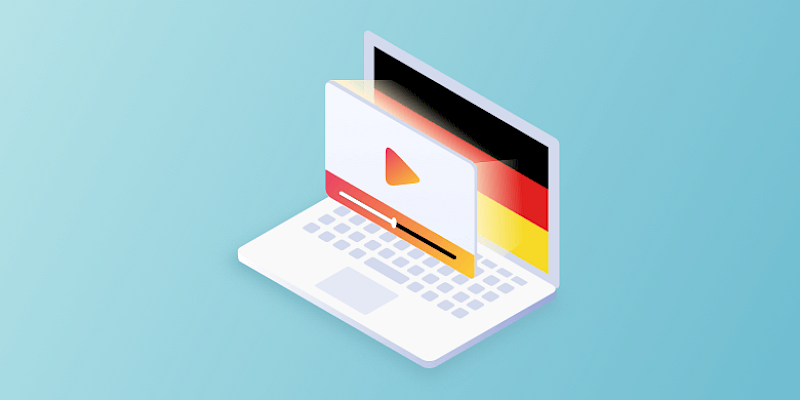 Streaming abroad just got easier with VyprVPN
TODO ?>
For many German-speaking users, international streaming often means "giving up" something.
Due to many different copyright frameworks, even within the EU and also worldwide, users who are outside of a certain defined area are simply blocked from accessing the desired content.
This is very bitter for many users and paying customers of services such as Netflix, DAZN, Eurosport or Amazon Prime Video. After all, customers pay to be able to use the services. So why should this no longer be possible on a trip or an excursion to a neighboring country?
Streaming abroad just got easier with VyprVPN.
Why is streaming abroad becoming a problem despite the common European Union?
The topic has often been discussed at EU level and most recently failed in 2018 when it was supposed to be included in legislation on the free movement of goods and services. At that time, the politicians were also openly accused of simply allowing themselves to be persuaded by lobby groups to delay a less lucrative regulation. The lobbyists of the copyright rental companies saw this as a threat to the buyers' self-created market and the multiple usability of their rights in the 28 individual EU states.
Especially the then digital commissioner of the EU "Öttinger" spoke out vehemently for maintaining the status quo. In short: the whole thing has been postponed to 2021. At earliest. Users who are now on a short trip to neighboring countries must therefore either put up with the blocking or look for alternatives.
We wanted to support our customers with this topic!
However, we (VyprVPN) were made aware of this untenable situation by our customers and partners and have therefore taken on this topic, which is also very important for our users.
From August 2019, VyprVPN therefore implemented a solution for all German-speaking users that finally enables unlimited streaming. With VyprVPN, unlimited means worldwide.
Stream your favorite channels worldwide with the new VyprVPN technology
With the newly implemented technology, in addition and especially for German-speaking users, we were able to ensure that all VyprVPN customers can now watch and enjoy their favorite channels worldwide. This not only affects new customers and that was important to us, but above all all existing users. Of course, there are no additional costs and use only requires the use of the VyprVPN apps.