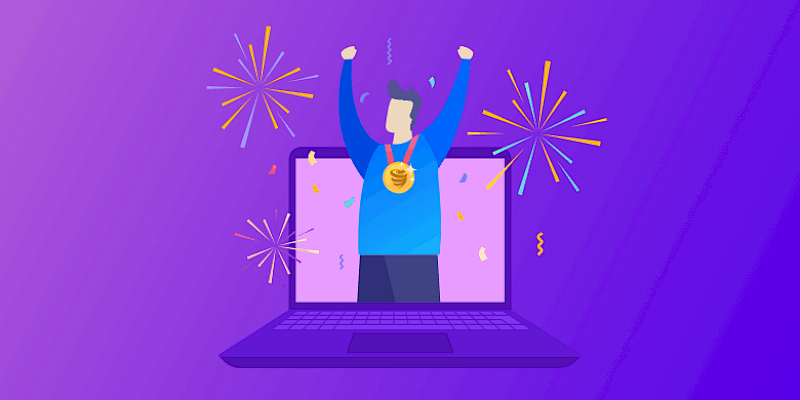 Stream the Tokyo 2021 Summer Olympics with a VPN
TODO ?>
The 2021 Tokyo Summer Olympics are almost here! That means it's time to start thinking about how you'll watch this year's games. Streaming the Olympic games with a VPN can greatly improve your experience, from benefits for speed and accessing the broadcast you want to bypassing restrictions, using a VPN is the way to go.
XXXII Summer Olympic Games
The XXXII Olympic Games are taking place in Tokyo, Japan and will air from July 23, 2021 to August 8, 2021. Originally scheduled for 2020, the games were postponed due to COVID-19 but will be held this summer about a year behind their original schedule. Athletes from around the world will take the stage and compete for the gold (and silver, and bronze, of course) in their favorite events. This year's Olympics will boast 339 events in 33 sports, with several new events making their debut including karate, skateboarding, sports climbing and surfing. The Olympics will certainly look a little different this year with no outside spectators allowed due to the ongoing pandemic, which means more people than ever will be watching via network cable or more likely by using a streaming service online.
Using a VPN to Watch the Olympics
Watching the Olympics is always fun, but your viewing experience can be made even better by using a VPN to stream the Olympics. A VPN can improve your experience in a variety of ways, including providing better speed and customized access, as we dive into below. 
Access the Olympics from Any Location 
By using a VPN to watch the Olympics, you can watch the games from any location around the world. A VPN eliminates issues with geo-restrictions, censorship or blocks, allowing you unrestricted access to the Olympics (or anything else you'd like to watch). This is important when you're traveling or living away from your home country, since broadcasts are tailored to the country they're shown in. You can also select the country's coverage you want to see – even if you're not at home – so you can catch all your favorite athletes and sports. 
Improve Streaming Speed 
Although VPN use is at time associated with slower overall internet speed, the reality is that VPNs can actually increase streaming speeds in some cases because they defeat throttling conducted by your ISP and allow you to bypass congested networks. A VPN ensures your connection is fast and stable, regardless of what's going on with your provider. This offers a great viewing experience and ensures you don't miss a second of the action or your favorite athletes' events. 
Enjoy your Favorite Broadcast 
Olympic broadcasts are different in various areas of the world. This means, watching your favorite network or host may be difficult if you are traveling or living outside your home country. It's also true that some networks add a large amount of filler content to their broadcasts, taking away from actual viewing time for the games. Of course no channel can stream every single event or match, so depending on which time-zone or region of the world you live in, your favorite sport might night even air at all! With a VPN, you can change your IP address and select from any of our 70+ worldwide server locations, choosing which country's broadcast(s) you want to watch. This means you avoid unwanted delays, filler or adjusted coverage. You can also watch without restriction no matter where you are. 
How to Watch the Tokyo Olympics with a VPN
Once you've marked your calendar with your favorite events using the official programming schedule, simply sign up for an account, download VyprVPN and connect! You can use Fastest Server if you're looking for speed or select a specific server location from where you wish to watch. We offer 70+ locations and over 300,000 IPs. We're proud to offer access to popular broadcasts including the United States, Canada, Germany and the United Kingdom.
Get $10 off when you sign up for VyprVPN during our Olympics Special!