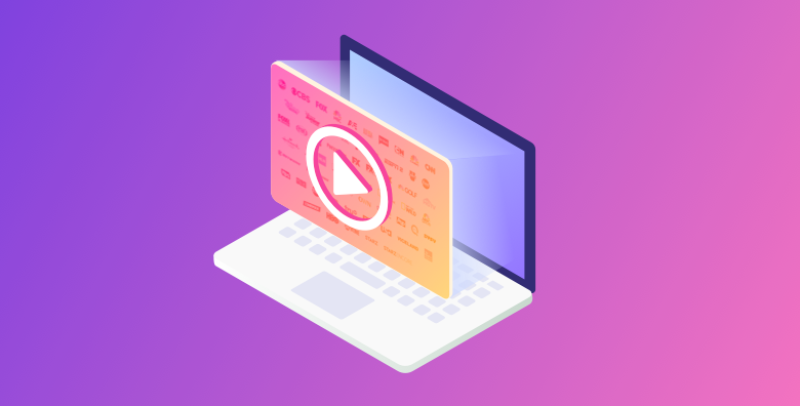 Access Your Favorite Shows This Fall Using the Best VPN for Streaming
TODO ?>
One of the best reasons to love fall isn't Halloween, everything pumpkin spice or the return of sweater weather, but, that all our favorite television shows are back.  
From the controversial "Conner's" and "America to Me", there are a lot of can't-miss shows this year. Thanks to all the new channels popping up, the streaming services, and just about every brand making content, there's a show for everyone out there.
Don't Worry About Accessing Blocked Websites
If you're a VPN user who's always on the move, you'll be able to catch every show without worrying whether or not you can access blocked websites when in whatever country you happen to be visiting.
We compiled a list of some of the shows the VyprVPN staff is most excited about seeing this fall because like everyone else, we're pretty excited "Saturday Night Live" is back, too.
With a Streaming VPN, Access These Favorite Shows This Fall
Ozark – Netflix  
Need the best VPN for Netflix? Back for its second season, "Ozark" is one of Netflix's best crime shows. Featuring Jason Bateman, "Ozark" is a far cry from his "Arrested Development" days and instead places Bateman inside the darkest corners of what it's like to be caught between a southern crime family and the Mexican cartels.  
The Deuce – HBO  
Who doesn't love the gritty, broken New York of the 1970's? David Simon and George Pelecanos are back doing what they do best: showing us the underbelly of what America's biggest city was like before Times Square became the LED mall it is today.  
Kidding – Showtime  
"Eternal Sunshine of The Spotless Mind" changed Jim Carrey's career. The movie changed Carrey's career from simple "The Mask" slapstick comedian to an actor with untold depth. Carrey and director Michel Gondry have teamed up again, this time for "Kidding". "Kidding" is a series about a children's television host called Mr. Pickles. 
Carrey plays a man possessed, someone who's supposed to never get sad, to cherish happiness, but realized he lives in a world full of divorce, death, and sadness. While it sounds bleak on the surface, "Kidding" is an artistic leap into the unknown and will undoubtedly be one of the best shows on the air.
My Brilliant Friend – HBO 
This is HBO's first series in a language other than English: Italian.  
An adaptation of Elena Ferrante's tour de force, the story follows Elena and Raffaella, two women who meet as kids in Naples, but moves along as the women experience lives that are filled with anger, lust, and sometimes, violence. The show premiered at the Venice Film Festival to rave reviews.
American Horror Story: Apocalypse – FX 
Through its eight seasons, AHS has managed to tell a few compelling stories, while others have fallen apart pretty quickly. The show nonetheless remains one of the most interesting, due to its willingness to commit to massive, sprawling storylines that challenge norms, and find new ways to scare us.
The Cool Kids – Fox 
"The Cool Kids" could be a dark horse for comedy if you base the show off the chops of the cast: Vicki Lawrence, David Alan Grier, Martin Mull, and Leslie Jordan – that's a murderer's row of classic comedy hutzpah. Drawing likeness to "The Golden Girls", "The Cool Kids" is about a crew of misfit retirees and their hijinks – but set in the backdrop of their nursing home. Charlie Day from "It's Always Sunny in Philadelphia" fame acts as producer on the show, so there's a good chance a lot of buttons will be pushed.
The Haunting of Hill House – Netflix  
Hyped as this season's "Stranger Things", "The Haunting of Hill House" has a lot of people talking. Based on Shirley Jackson's 1959 novel, the story is a long, dark, and twisted narrative that goes from merely spooky to downright terrifying. PLUS, there are hidden ghosts strewn throughout the show.
House of Cards – Netflix 
Having a few down seasons, and then Kevin Spacey's ultimate removal from the show, Claire is now in charge of the White House, and it's her world now. Literally. While Frank was removed from power in the last season, Claire was put in his place. While the plan was that Frank would still call the shots behind the scenes, Claire stopped answering the phone and took power into her own hands. "House of Cards" could be back to top form, and we should all hope so given the last few seasons were mediocre at best.
The Marvelous Miss Maisel – Amazon Prime  
Talk about a show that cleaned up in its first season: it racked up 14 Emmy nods, including Best Comedy and Best Actress. Rachel Brosnahan and Alex Borstein prove to be quite the pair, taking on the status quo of what comedy is and how it evolves in new mediums like Amazon or another streaming service.
Mr. Robot – Amazon Prime 
The hacker drama is back for season three with its ambitious plot and twisting storylines. After two Emmy-winning, critically acclaimed seasons, the new season will (hopefully) address some of the twists from season two, but also have a bit faster pacing. But, for fans of the show, they'll tune in to see the beautiful production values, but also the superb storytelling that frankly should be much larger than it is. We've got the final 10 episodes to savor this year, and we're beyond excited. The realistic hacking is as thrilling as the character development. Our recommendation? Be like Elliot and use a VPN.
What shows are you looking forward to this year? Hit us up on social media, we'd love to hear what you can't miss, and what we need to be watching too.