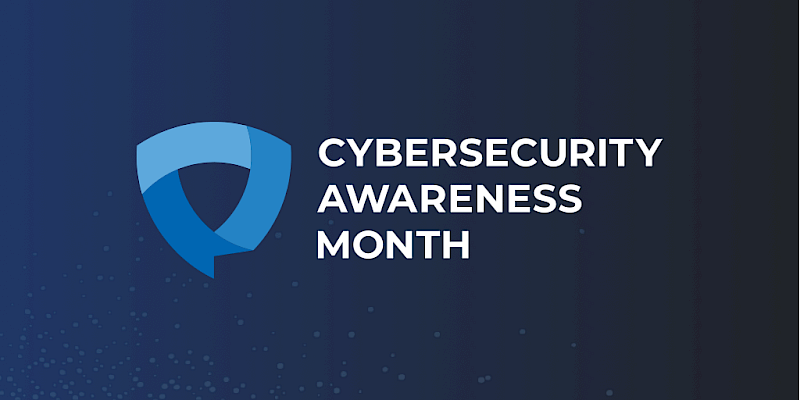 How To Stay Secure Online: Tips for National Cybersecurity Awareness Month
TODO ?>
The internet is great. From instant access to virtually any piece of information you need, to online banking, to entertainment, it has completely changed how we live our lives. And it doesn't end with the virtual world; there are plenty of real-life applications that utilize the internet. These days nearly every device in your home comes with some kind of wi-fi-enabled gadgetry to better serve you. While these features are awesome, they can also lead to potential security risks. In the last few years we've seen cars get hacked, the Target website taken down by DDOS attacks and millions lost due to internet fraud. The internet is rife with results of spying baby monitors, eavesdropping smart speakers and everything in between. 
What is Cybersecurity Awareness Month?
That's why October is National Cybersecurity Awareness Month (NSCAM). Now in its 17th year, the goal of NSCAM is to educate people on how they can be safer and more secure whenever they're online. We'll have more specifics as the month goes on, but here are a couple of tips to get you started and provide you with the info you need to make an informed decision regarding your own cybersecurity needs. 
Public Wi-fi Can Be Dangerous
We all love going to a coffee shop and getting some work done. Or checking our email. Or logging in to an account to check something while we wait in line. Unfortunately, there are snoops and hackers that love going to coffee shops, too. When you go to a public place and use unsecured wi-fi network, you can potentially leave yourself vulnerable to these less-than-wholesome characters if you're not careful. No public wi-fi is entirely secure, so be careful about which ones you use before you transmit potentially sensitive personal information or financial data. Sure, that coffee shop network could be legit, but it could also be a scam to anyone who connects. Even if it is legitimate, it may be configured in a way that allows snoops to easily spy on you and capture your information.
What you can do: Think before you connect. Never just blindly connect to a free wi-fi network without understanding the risks. If you must connect, do so only on networks you recognize and do not access any sensitive sites or information. The best thing to do is to secure your connection with a VPN, which we'll get to below. 
HTTPS is Infinitely Better Than HTTP
Web addresses with an https at the beginning mean that they have an extra layer of security called an SSL certificate. Without getting too technical, any website with an SSL is able to encrypt the data flowing through the site. That means that anyone using the same wi-fi network as you won't be able to see what data you're transmitting or receiving. If the site only has an http it is lacking this additional layer of security. Be aware and choose what sites you connect to accordingly.
What you can do: Be vigilant about the websites you visit. Just remember that an "S" stands for safe. If the site you're on doesn't have an https designation, then you probably shouldn't be using e-commerce functions or sharing any other data that you wouldn't want public. 
A VPN Can Help
On the internet, you leave digital footprints everywhere you go. That's thanks to your IP address. With it, websites and organizations can learn all kinds of things about you -- from what your streaming habits are to how long you're spending on different websites. Unfortunately, a lot of those people (we're not only talking about snoops, but about ISPs, advertisers, and even tech providers) don't have your best interests in mind. Trusting that your "footprints" won't be misused by the people of the internet is naïve at best and foolhardy at worst. 
Not only that, it's invasive to know that much information about someone. Even if no hackers are involved, third parties like your internet service provider and advertisers are tracking you and collecting information about you. They may even be selling it! Do you really want to broadcast everywhere you go and everything you do online? Chances are, probably not. 
What you can do: A VPN is your solution to the problem. In its most basic definition, a VPN (Virtual Private Network) is an encryption tunnel that separates you and your online behavior. With it, you can secure your connection to protect your identity, location, activity and personal details. 
More Tips Coming Throughout National Cybersecurity Awareness Month
Stay tuned for more in the coming weeks! We'll be sharing answers to the question "why do we need cybersecurity awareness?" as well as more tips on the best ways you can stay safe online so you can educate yourself. Happy Cybersecurity Awareness Month!