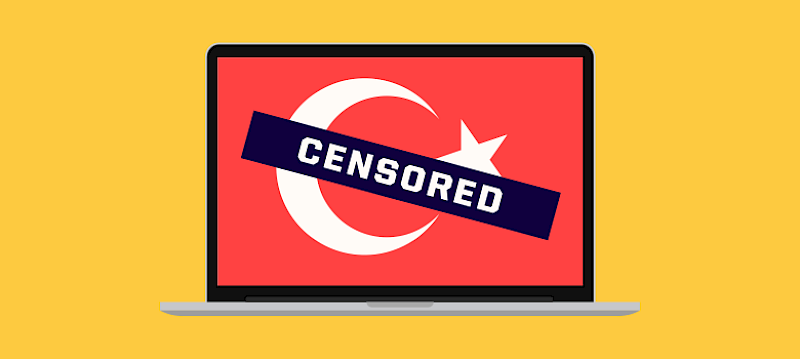 Turkey Increases Censorship, Asks Internet Providers to Block VPNs
TODO ?>
Turkey has been blocking access to major social media sites including Twitter, Facebook, YouTube and WhatsApp for nearly 24 hours, following the detention of a group of pro-Kurdish leaders. They've also reportedly placed restrictions on Instagram and Skype.
Now, less than 24 hours after this block was put into place, the Turkish government is increasing their censorship. It's being reported that the Information and Communications Technologies Authorities (ICTA) of Turkey has instructed ISPs to block VPN services within the country. This request was made using an existing law – Act 5651, Article 6c.  The reasoning for the VPN ban is to stop people from bypassing the social media blocks imposed. Many people within Turkey turned to VPNs to retain access to the blocked sites during the outage.  The Turkish government has been using throttling to block these sites.
Turkey has a history of censorship, which is becoming increasingly severe. Their move to block VPNs is reminiscent of what we've seen in China, with the government implementing aggressive VPN blocking to prohibit VPN users from circumventing censorship under the Great Firewall of China. VyprVPN's Chameleon technology has proved an effective workaround for users, offering the ability to defeat VPN blocking imposed by the Chinese government. With VyprVPN, users in China can access an unrestricted Internet in spite of blocks in place – a situation that may soon become a reality in Turkey, too.
Retain access to social media sites in Turkey, and defeat any VPN blocking that is imposed by the Turkish government.
Get VyprVPN Now:
Chameleon is available on Windows, Mac, Android and Router devices.
Sources: Turk Internet, Birgun, Turkey Blocks, Reuters