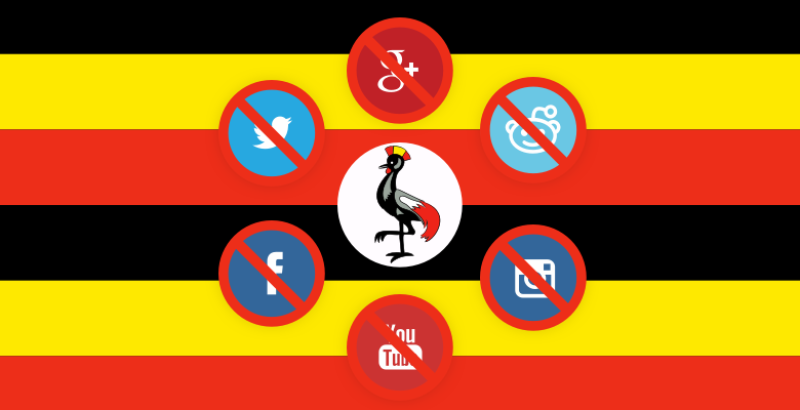 Uganda Blocks Social Media on Election Day
TODO ?>
Update May 12th, 2016:
Uganda has once again blocked social media sites such as Twitter, Facebook, and Whatsapp before President Yoweri Museveni is sworn in to office today. This has ignited familiar unrest with Ugandans, as a similar blockage occurred on election day earlier this year.
Museveni won 60% of the vote, extending his rule to 35 years. The opposition has called his win  a foul and protests have occurred since the election results were announced.
The government has also banned any live television or radio coverage of protests.
Update February 23, 2016:
In response to the social media blackout in Uganda, Access Now is asking the UN to take action. Read their letter to the UN and learn more.
–
It's being reported that social media sites, including Facebook, Twitter and WhatsApp, are blocked in Uganda today – which is the country's election day. Mobile money services are also shut down.
The head of Uganda's media regulator said the block was enacted because of a request from the electoral commission, and that it was "to make sure the services would not be used to bribe voters." As reported by BBC, there's been an increased government crackdown on opposition leaders, supporters of these leaders, as well as on media in the country.  The president of Uganda has also spoken out against social media saying "Some people misuse those pathways. You know how they misuse them – telling lies."
Many people in the country are using VPNs to bypass this censorship and access social media sites. Retain access to social media sites in Uganda: Sign Up for VyprVPN Now and get 25% off.
You can use the hashtag #UgandaDecides to join the conversation on Twitter, and read more about the block from BBC and International Business Times.