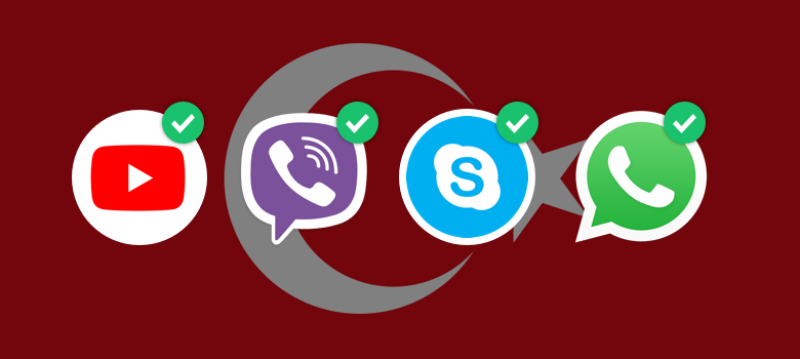 How To Unblock WhatsApp Calling and YouTube in Turkey
TODO ?>
How To Access WhatsApp and YouTube
Strict regulations in Turkey make it difficult to use WhatsApp or view the latest news and videos on YouTube. You can bypass censorship by using a VPN, allowing you to call anyone using WhatsApp, Skype, Viber, or other chat/call services.
5 steps to View YouTube videos and talk to your family:
Sign up for a VPN service. VyprVPN offers a variety of different VPN protocols, including proprietary Chameleon™technology which defeats VPN blocking. 
Follow the instructions for downloading your VPN and launch the application on your preferred device(s). 
Log in with your credentials. 
Connect to over 70 server locations around the world 
Use the Internet or your apps as you usually do, and enjoy an unrestricted, free and open Internet experience.
Unblock Content and Calls in Turkey 
Traditionally, Turkey has taken a strong stance towards censorship, and at writing the government controls all access to online content. The government requires Internet Service Providers to keep all activity logs for 2 years and can be checked at any time. Additionally, there is some filtering of websites, diminishing what is publicly available. VyprVPN makes it easy to bypass this censorship. Just choose one of VyprVPN's many server locations throughout the world to experience the Internet without restrictions. You don't need to worry about hackers or the government intercepting your communications or violating your privacy.
Select from dozens of server locations across North America, South America, Europe, Asia, Africa or Oceania to experience the Internet virtually from anywhere in the world. Get started with VyprVPN today!