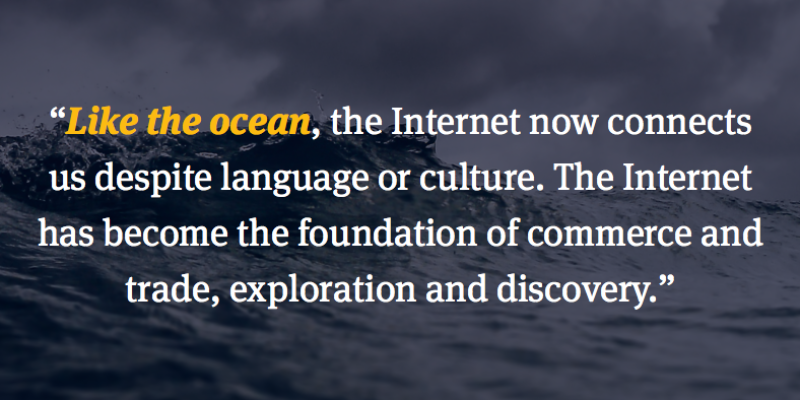 Humanity is an Ocean
TODO ?>
We recently updated our Vision Paper, and wanted to share some of the content on our blog.
This week, we're sharing an excerpt from the "Humanity is an Ocean" section, explaining how the Internet, like the ocean, connects us. You can read more about and Golden Frog's vision for a free and open Internet and this full section by clicking here.
Like the ocean, the Internet connects people. It is a sea of ideas, commerce, connections, relationships and consciousness. The Internet facilitates communication, transactions, innovation, identities, entertainment, educational growth and enlightenment.
The paper goes on to explain how important it is that the Internet is open and free, which is why here at Golden Frog we continually fight for this Internet experience for users around the world.
Like the ocean, the Internet must remain open and free. Humanity is an ocean. A limit on the Internet is a limit on humanity and its promise for the future.