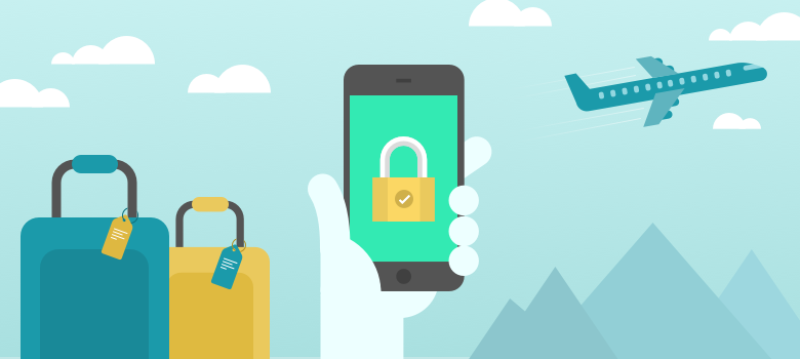 Why a VPN is Essential when Traveling and Using Wi-Fi
TODO ?>
When you set out for a trip, whether it be a quick weekend getaway or an international vacation, there are some must-have items you always bring with you. One essential travel item that's often overlooked is a Virtual Private Network, or VPN. A VPN is a valuable tool to protect your privacy and security while traveling and using the many Wi-Fi networks you encounter outside your home.
Where can you find unsecured Wi-Fi networks? 
Unsecured public Wi-Fi networks are not hard to find. They'll likely be available throughout your travels – from your transportation to dining to lodging selections. Some common locations where you may encounter these networks are:
Restaurants, bars, cafes and coffee shops
Airports and airplanes (in-flight Wi-Fi)
Hotels and hostels
Public parks and other public locations
Malls and shopping centers
Why do you need a VPN?
While traveling you'll want to stay connected to friends and family, as well as check your messages and browse the Internet on the go. Mobile devices make it easy for you to stay in touch, but there are also risks that come along with using Wi-Fi networks and staying connected throughout your trip.
Public Wi-Fi networks are often "open," or not secure, making them an easy target for criminals or snoops trying to steal your login passwords, credit card information or other personal details. Despite the risks, people are willing to use these networks, in part due to their ubiquity and convenience. A poll by McAfee revealed that a large percentage of people take advantage of free, unsecured Wi-Fi networks: "38 percent of the 2,000 people they asked were happy to use unsecured Wi-Fi." A statistic from the AARP's Convenience Versus Security report confirms this: "A quarter of the adults who use the Internet access it via public Wi-Fi once a week or more."
Even worse, many of the most unsecure networks are located at top travel destinations and international tourist attractions – for example Times Square, Notre Dame, Disneyland Paris.
What can you do?
The most important thing you can do is to use a VPN every time you connect — no matter where you are. A VPN is essential for ensuring your privacy is protected and your connection is secure while traveling. Take advantage of our summer special and get 25% off any annual plan – Get VyprVPN Now.