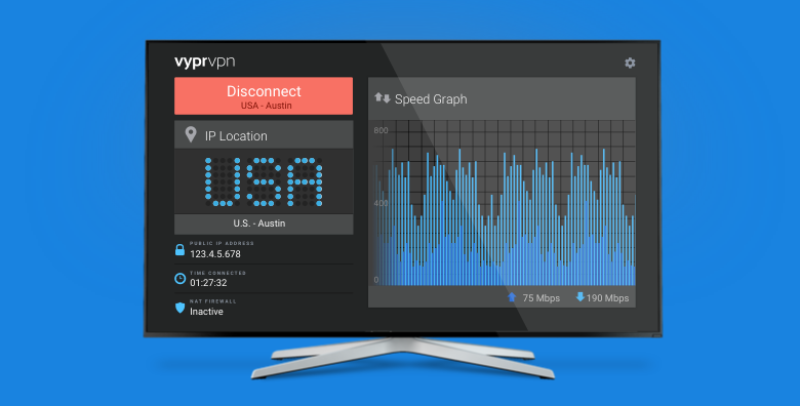 VyprVPN for Android TV: Stay Protected While Streaming
TODO ?>
Do you like streaming your favorite movies or shows on your smart TV?  How about browsing the Internet, sending messages or even gaming? If you're like a lot of people, you find that a smart TV is a great way to access and view content and use other Internet-enabled options on the big screen.
TV Privacy
But did you know that using a smart TV also introduces risks? Every time you use a smart TV, you're exposed to the same risks you are when browsing online. It's also possible your Internet service provider is collecting revealing information about your viewing habits and behavior. This data may even be sold to third parties for advertising or other purposes! The same can happen with apps you install on your smart TV – they may be collecting data about you and compromising your privacy.
Streaming Content
Content is sometimes restricted based on geo-locations around the world, impacting your ability to stream and view what you want. Golden Frog believes in a free and open Internet devoid of censorship and location-based restrictions. We believe this Internet experience should be available to users around the world when using all devices, including smart TVs.
Using a VPN
VyprVPN for Android TV (and other smart TVs, too!) can greatly improve your streaming experience. VyprVPN encrypts your connection to secure it, protecting all data and information viewed on your Android TV. A VPN can also greatly increase streaming speeds by defeating throttling and bypassing congested networks, allowing for fast and unrestricted access to your favorite shows and programs. Check out our latest VPN Guide and get started today: How To Secure Your Android TV Box with a VPN