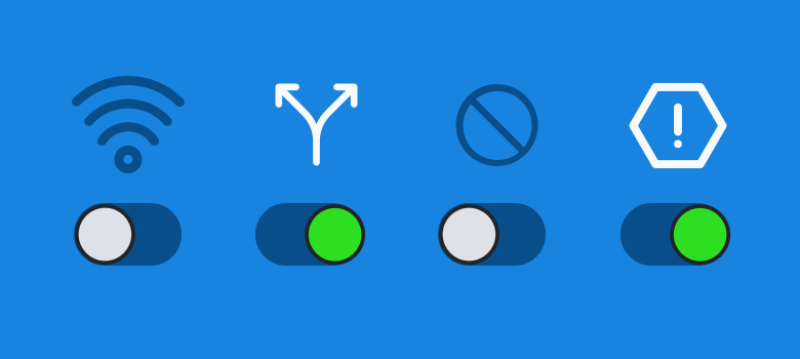 VyprVPN: Set It and Forget It
TODO ?>
Online privacy threats are everywhere! There are many risks to your privacy, whether you're out and about with your mobile device or using the Internet at home. Which is why it's essential to secure your connection and protect your privacy online at all times. But it can be a challenge remembering to protect your privacy every single time you grab your phone or sit down at your computer.
Luckily VyprVPN makes it easy to stay secured, with a variety of automatic settings that are quick to configure and use. Simply set them up once and you're good to go! You won't have to actively think about your privacy or remember to enable settings after that. Features include:
These features make it quick and easy for everyone to stay protected whenever necessary and desired, without having to remember or go through the effort of manually connecting every time. Be sure to visit the settings within your VyprVPN app to get set up.
Please note, features and settings vary by platform. You can see all of our VyprVPN apps and platforms here: /vpn-apps