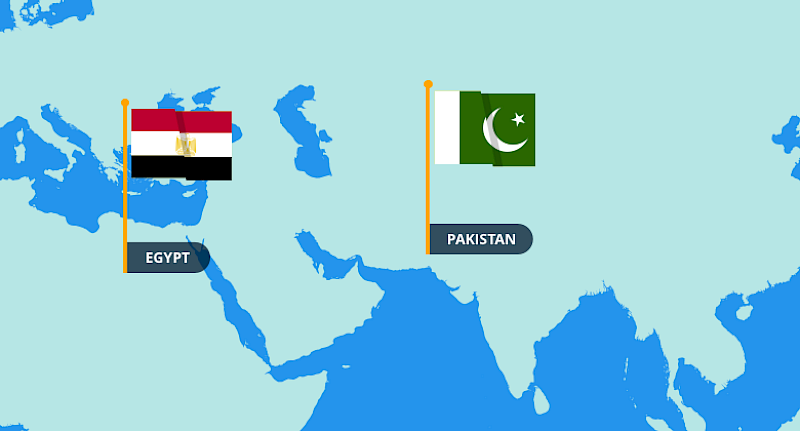 VyprVPN Expands Server Offerings in the Middle East
TODO ?>
We're expanding our presence in the Middle East with the addition of two new servers – Egypt and Pakistan. These servers add to our 4 existing Middle East server locations, growing our presence in the region to provide users with expanded access to the area's restricted networks.
Internet in the Middle East is restricted in several ways. Censorship includes restrictions on popular VoIP services like Skype, as well as the blocking of culturally and politically sensitive material, dating sites and pornography. Of the Middle Eastern countries examined on Freedom House's Freedom on the Net 2015 report, all were ranked as having an Internet experience that was "not free" or only "partly free." Egypt and Pakistan were both ranked "not free," with Egypt facing strict cybercrime and antiterrorism laws that threaten human rights, attacks for religious or other speech online and a strong rise in self-censorship as a result. In Pakistan, the government can regulate and censor content online. Additionally, there is a draft of the Prevention of Electronic Crimes Bill that outlines criminal activities online and people have been prosecuted for online speech.
Despite the censorship, people in the Middle East are reliant on technology and social media to communicate. Thus, it's essential they have access to a free and open Internet throughout the entire region. With our large server selection, VyprVPN provides this access.
How to Access the Africa Server locations:
VyprVPN Desktop – If you use VyprVPN Desktop, the new server locations will automatically be available when you choose your server location.
VyprVPN Mobile – If you use VyprVPN Mobile, simply log out of the app and log back in to enable these new locations.
Connect to any VyprVPN server location without restrictions on data transfer or server switching. We offer unlimited switching between server locations and have over 200,000 IP addresses, so server connections are always available.
Have an idea for a new server location? Visit Golden Frog Ideas to share your recommendations!
Sources: Freedom on the Net 2015