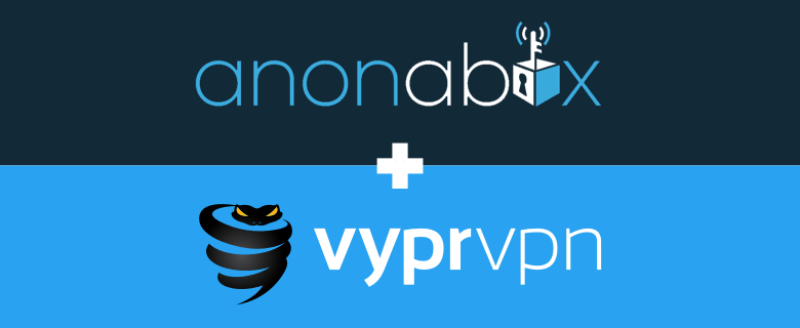 VyprVPN Partners with Anonabox
TODO ?>
We're thrilled to announce that VyprVPN is now available on Anonabox Tunneler and PRO Devices. Anonabox offers innovative devices with the industry's most robust layers of privacy and anonymity.
We're happy to be partnering with a company that's committed to Internet privacy and freedom, and excited to offer VyprVPN to Anonabox users. The addition of VyprVPN for Anonabox expands Golden Frog's ecosystem of applications and partners, and furthers our goal of making VyprVPN available across platforms and devices.
Learn more and get VyprVPN for Anonabox now.
About Anonabox
Anonabox privacy routers provide a robust layer of anonymity and privacy to web browsing by routing Internet traffic over the Tor network or via built-in VPN services (Virtual Private Network). These measures cloak the user's IP address and location, allow the user to easily access the Deep Web, bypass censorship, and much more. Learn more about Anonabox on their site.
More Resources
Enter to win a privacy prize package including an Anonabox PRO Router, a 1-year Premium VyprVPN Subscription & more great items, in celebration of Privacy Awareness Week.
Read the official Press Release about the partnership
Read the story about how we partnered with Anonabox