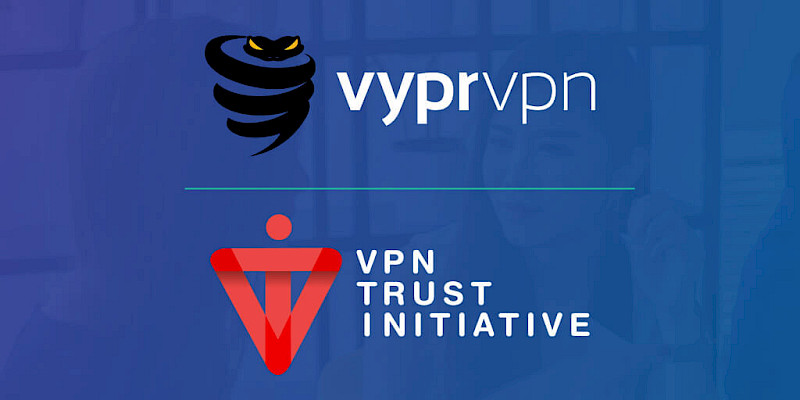 VyprVPN Joins VPN Trust Initiative, Commits to Meeting Comprehensive VPN Industry Principles
TODO ?>
The VPN Trust Initiative Principles were released today by the Internet Infrastructure Coalition, or i2Coalition. The VPN Trust Initiative (VTI) is an initiative focused on promoting privacy and security through VPNs and establishing standard practices for VPN providers that help foster trust among users. The VTI Principles offer VPN providers comprehensive, neutral guidelines for delivering services in alignment with expert-informed industry best practices. 
Formally launched in December 2019, the VPN Trust Initiative is a consortium of VPN business leaders focused on building understanding,  strengthening trust and mitigating risk. The effort is led by i2Colalition, an organization that works to ensure that those who build the infrastructure of the Internet have a voice in public policy. 
At VyprVPN we've been advocating for the rights of internet users since our company's inception and have partnered with i2Coalition in the past. VyprVPN is proud to be among the member organizations supporting this latest initiative, and is committed to meeting the VPN Trust Initiative (VTI) Principles.
The VPN Trust Initiative Principles
The VTI Principles are dedicated to ensuring VPN users gain the most benefits from VPN technology. They offer a comprehensive set of best practices for VPN providers to bolster consumer confidence and provider accountability, in an effort to increase VPN adoption. The VTI Principles were informed by input from civil society and other outside experts in order to:
Protect the privacy and security of VPN users
Offer practical policy guidelines for VPN providers
Ensure policymakers, regulators and the wider market have access to criteria for evaluating these technologies
VTI Principles Focus Areas
The VTI Principles encompass 5 key areas, outlining best practices to be followed by member organizations in these areas.
Security: VPNs will use necessary security measures, which include strong encryption and authentication protocols. Strong security mitigates risk for internet and VPN users. 
Advertising Practices: Advertising and marketing claims will not be misleading. Accurate claims will use clear and transparent language, be devoid of impossible claims of "anonymity" and be backed by providers' terms of use.
Privacy: VPN providers will keep as little data as they deem necessary to provide services, and be forthcoming about what is being logged and how long it's kept. Providers should also be transparent about if and how they share data with third-parties and law enforcement (when legally required). They should inform users when a data breach or security incident occurs.
Disclosure and Transparency: VPN providers will inform users and the public about actions and procedures, including how data is used and what (if any) third parties have access to it. This can include the publication of transparency reports. Disclosure also includes a commitment to providing user data only upon legitimate and valid court-ordered legal requests.
Social Responsibility: VPNs will be designed to provide greater security and privacy for users, including support for public education around VPNs, contribution to VPN technologies and support for freedom of expression.
The Importance of the VPN Trust Initiative
At VyprVPN we have always advocated for transparency and honesty in the VPN industry. We've seen far too many false claims and damaging breaches of user privacy from untrustworthy (and often, free) VPN providers over the years. The VPN Trust Initiative is an important and necessary step to protect the VPN industry and VPN users around the world.
VyprVPN is fully committed to privacy and dedicated to providing a trustworthy, secure product that keeps our users and their data safe. In addition to adhering to the industry standards and principles outlined in the VTI, we do the following to protect our users:
Own our hardware and network
Do not keep logs (independently-audited as no-log)
Own our DNS, VyprDNS
Are incorporated in privacy-friendly Switzerland
We believe everyone has the right to privacy online, and have long advocated that encryption is like the second amendment for the internet. Since VPNs work by encrypting connections, they are an excellent tool to protect this right. We've always provided trustworthy services operated with transparency, and are glad to stand alongside other industry-leading providers that commit to do the same.
Learn More About VPNs & Trust
To learn more about the VTI you can visit the VPN Trust Initiative website. To learn more about VyprVPN's practices, you can read our commitment to our users.