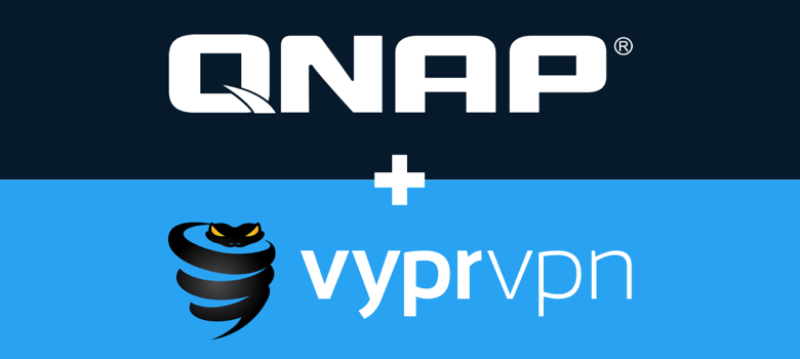 VyprVPN Now Available on QNAP NAS Devices
TODO ?>
We're excited to announce that VyprVPN is now available on QNAP QTS 4.2.2 devices! QNAP is a quality network appliance provider that offers cutting-edge NAS solutions for the business and home.
With this partnership, VyprVPN comes to an entirely new platform – network attached storage (NAS) devices. QNAP is the first NAS provider to offer VyprVPN, expanding Golden Frog's ever-growing ecosystem of applications and partners. We strive to make VyprVPN available across a wide variety of devices and platforms, and the addition of QNAP QTS 4.2.2 furthers this goal. It's also great news for QNAP users, who can now implement an additional layer of privacy and security for their devices. After this 4.2.2 release, VyprVPN will be available on subsequent versions of QNAP QTS. Learn more in the official press release.
Have a device or platform you'd like to see VyprVPN on? Is there a platform partner you'd like to see us work with? Submit your request to Golden Frog Ideas and we'll consider it for our next expansion.
Get Started with VyprVPN for QNAP Now:
The VyprVPN SDK
VyprVPN for QNAP was built on the VyprVPN SDK, which allows businesses across industries to integrate security into their platforms with ease. With the VyprVPN SDK you can integrate VyprVPN into your platform, enabling you to offer an unmatched level of privacy and security to more users than ever before. We'll be sharing more information on the VyprVPN SDK soon, so be sure to check back! If you're interested in the SDK, you can register for access now.
About QNAP
QNAP Systems, Inc., as its brand promise "Quality Network Appliance Provider," aims to deliver comprehensive offerings of cutting edge network attached storage (NAS) solutions featured with ease-of-use, robust operation, large storage capacity, and trustworthy reliability. QNAP integrates technologies and designs to bring forth quality products that effectively improve business efficiency on file sharing, virtualization applications, storage management and surveillance in the business environments, as well as enrich entertainment life for home users with the offering of a fun multimedia center experience. Headquartered in Taipei, QNAP delivers its solutions to the global market with nonstop innovation and passion.