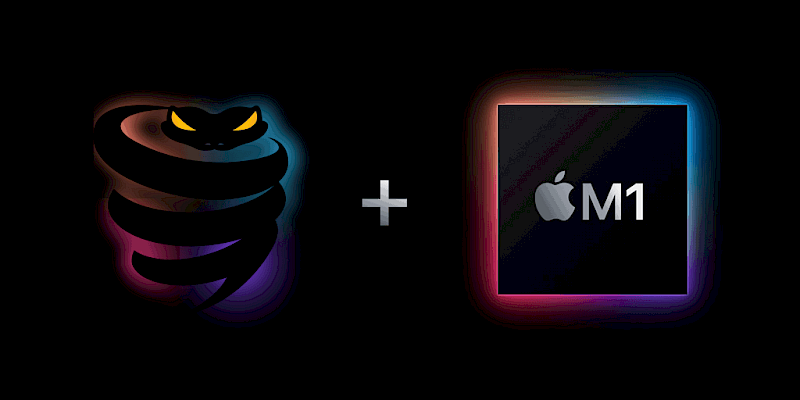 VyprVPN App Supports Apple M1 Chip Natively, Allowing for Seamless User Experience
TODO ?>
VyprVPN is proud to offer native support for Apple's new M1 chip in our VyprVPN for Mac app. One of the first VPN providers in the industry to offer such support, this means users on Apple M1 machines will enjoy convenience plus improved performance each and every time they connect.
What is the M1 Chip?
In November 2020, Apple began releasing new Mac machines with the M1 chip. This chip is currently in use in select models including MacBook Pro, MacBook Air and Mac mini, and will be used in new Mac computers going forward. The M1 chip replaces Intel chips that were previously used, and is technology created directly by Apple building on the expertise they've implemented in their iPhones and iPads over the years. As explained by MacRumors, "the M1 is the first Apple-designed System on a Chip (SoC) that's been developed for use in Macs."
The M1 Chip and Existing Applications
Introduction of the new M1 chip means that applications and software have to make changes to natively support it, or to allow Intel-based apps to run on the new M1-inclusive computers. Right now, if you open an Intel-based app on a new Apple machine you're prompted to install Rosetta before being able to use that application. Rosetta is software, provided by Apple, which allows existing software or applications to run on a new machine. 
This use of Rosetta can significantly slow performance, and apps running on Rosetta are unable to take full advantage of the new technology M1 machines offer. Surprisingly, many major companies have not yet jumped on the M1 bandwagon. MS Teams and Skype, for example, do not yet have native support for the M1 chip, which is unexpected given they are major communications tools. 
Why M1 Support Matters for VyprVPN Users
M1 chips offer exceptional performance, optimization and efficiency, providing a better experience for users – assuming their applications are built for native support. Any app that requires Rosetta to run cannot take full advantage of the new technology an M1 machine offers. 
As of February 2021, we're proud to share that VyprVPN offers native support for Apple machines with the M1 chip. Our users will enjoy seamless native support on Apple platforms with no further action required. Users do not need to install Rosetta on their machines - or do anything at all – to use the VyprVPN app with their Mac. This means convenience during the install process and throughout. This also means better performance overall, as some research suggests that apps forced to use the Rosetta workaround have poorer performance with up to a 20% speed impact. That's huge! They also may require larger battery consumption than native support. 
Most other VPN providers have not yet offered this experience – VyprVPN is one of the first to offer M1 support – and we're proud to be ahead of the curve. Our inclusion of native support for M1 continues to showcase our commitment to adapting the latest and greatest technology and remaining on the cutting-edge.
Try VyprVPN on your Mac Device
Want to give VyprVPN a try on your newest M1-inclusive Mac device? It's easy! 
Sign up for a VyprVPN Account
Download the VyprVPN for Mac app to your device 
Connect and enjoy access to the free and open internet 
As always, we're committed to providing support for the latest technology in our apps and the best experience, and are excited to offer M1 support to our users. 
You can view our privacy policy here.