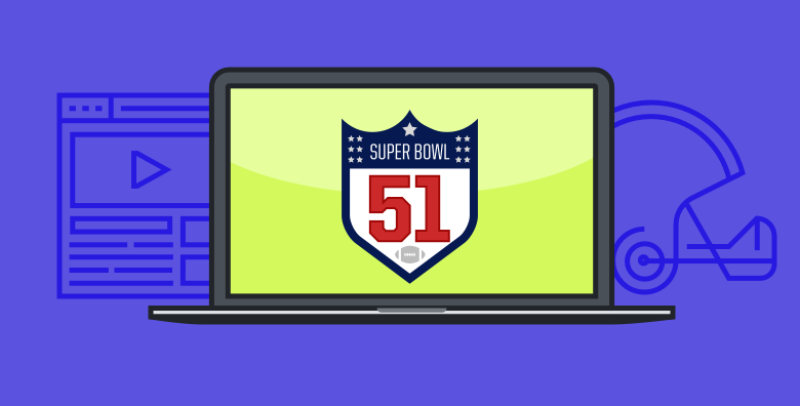 Watch the 2017 Super Bowl with a VPN and Improve Your Experience
TODO ?>
The 2017 Super Bowl is almost here! To help you get ready for this year's game, we've outlined the best ways to watch using a VPN.
Super Bowl LI
Super Bowl LI is coming up, and will take place at the NRG Stadium in Houston Texas. February 5, 2017 is game day, and the two teams playing this year are the New England Patriots and the Atlanta Falcons. The announcers for this year's game are Joe Buck, Troy Aikman, Erin Andrews and Chris Myers. This year's Super Bowl will be broadcast by Fox and available on Fox Sports Go.
Improve your Super Bowl Experience with a VPN
Did you know that using a VPN allows you to improve your viewing experience of the Super Bowl? A VPN offers many benefits when watching the Super Bowl, including:
Speed: Bypass throttling or congested networks to achieve the fastest speeds when streaming the Super Bowl from any location. This could be from your phone while on the go (think public WI-Fi, you'll have better privacy protections in this case, too), from your home computer or from anywhere else you might be. VyprVPN offers the fastest speeds for streaming.
Access: Access the Super Bowl from anywhere – whether that be in your home country or another nation around the world. For example, if you're traveling abroad but still want to catch the game – a VPN can help!