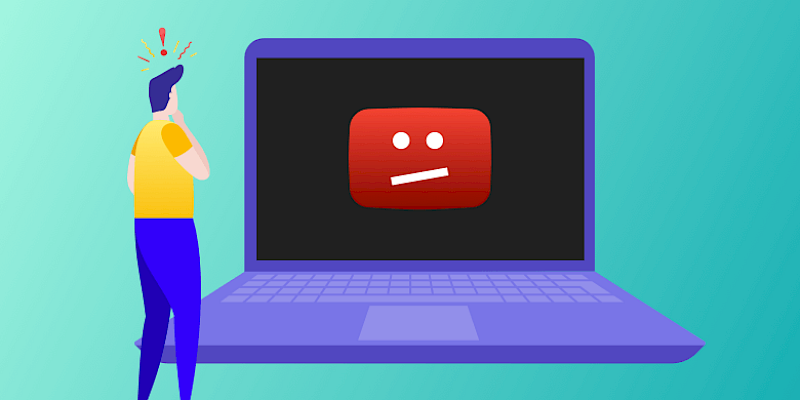 How to Unblock YouTube Videos
TODO ?>
June 23, 2021
YouTube has grown into a massively popular site for watching videos. From news, to music videos, to feature-length films, YouTube has a huge variety of content catering to all different audiences and interests. You can find almost anything on the site, and it boasts over 2 billion users each month! YouTube is available in over 100 countries and 80 languages, meaning it's a truly global platform appealing to a wide audience. One of the best features of YouTube is that so much of the content on the platform is also available free of charge.
Blocked Videos on YouTube
Like anything, though, YouTube does come with some drawbacks. One main problem users encounter with YouTube is the fact that certain videos may be blocked for viewing by specific user groups, most often based on geo-locations. As a result, you may want to learn about how to watch blocked YouTube videos, copyright limitations that exist for YouTube videos and a variety of other details. Before we delve into ways to watch blocked YouTube videos, let's explore the reasons why videos are likely to be restricted in the first place. 
Licensing Rights 
Often, YouTube videos are blocked or restricted for a basic but very important reason – due to licensing restrictions on the content. This may mean that content is restricted to a certain country or region of the world, due to copyright laws or other laws governing distribution. 
Censorship
Many countries censor their internet and what's available online, and YouTube is no exception. Some countries block YouTube outright, while its more common for others to block selective content that conflicts with their local laws or moral codes. This may be blocking of entire channels, select videos or videos broadly related to specific keywords. When YouTube video is blocked in a country outright, it's generally part of a larger censorship strategy that encompasses other websites, apps and services. 
Network & School Blocks 
In some cases, YouTube may simply be blocked as a result of a network block put into place by a school or office network. In these instances, the block exists to stop employees, students or those in the facility from either wasting time or seeing negative content on YouTube. For example, schools often impose wi-fi restrictions to decrease distractions (such as watching videos in class) or keep kids from seeing adult content, whereas offices do so to increase productivity. 
As a result of these blocks, if you're a YouTube user it's likely you might want – or need – to unblock YouTube at some point. In the next section, we'll share how to unblock YouTube and access whatever videos you want, no matter your location in the world or the restrictions that may be in place. 
How to Watch Blocked YouTube Videos
As explored above, the vast majority of YouTube videos are blocked or restricted based upon their geographical region. This means that it's possible to unlock them relatively easily, and there are a few different methods to do so. Of course, at VyprVPN we recommend that the #1 and best way to unblock YouTube videos is to use a trusted VPN.
Use a VPN
A VPN is the best way to unblock blocked YouTube videos quickly and easily. A VPN works by changing your IP address, allowing you to select from different geo-locations around the world. You may select an address where your YouTube content is unrestricted or not blocked, and then appear to be local or browsing from that geographic region. This will give you access to the videos in a few simple clicks. VyprVPN offers locations in over 70 countries worldwide, so you can always find the region you want to access blocked content from. A VPN also encrypts your connection to secure it, providing the added benefits of privacy while you are watching videos on YouTube. 
Use a Proxy
A proxy works by changing your IP address, so it can help you access blocked videos by appearing to be in a different location in the same way a VPN does. Proxies are unsecured, however, and do not encrypt your internet traffic. This means they can introduce vulnerabilities and risks, and if you're choosing between using a VPN and a proxy server for YouTube the VPN will be your best option. If your goal is to unblock, proxies for YouTube are one option to use that is relatively easy. 
Tor
We've written about the Tor network before, and using Tor is certainly one effective way to access blocked YouTube videos and other content. Tor works by relaying your traffic through a minimum of 3 servers before delivering it to its final destination, and in doing so hides your actual location and where you're coming from. Tor is encrypted so it has the security angle covered, however it does have a downside. Since traffic is relayed multiple times and you aren't hitting a direct connection with your destination server, using Tor will be slower than a standard connection and will be slower than using a VPN. This means you may not have an optimal experience while streaming videos, and will experience slower speeds or loading times, as well as buffering or pixelated connections. As such, it's not the top choice for unblocking on YouTube. 
Browser Extensions
There are a variety of proxy browser extensions you can install on Chrome or other browsers directly to help you change IP and access blocked YouTube videos. These proxies are lightweight and can be used on a browser-based basis, allowing customization to your preferences. For example, with a proxy browser extension you could unblock the specific window on which you are watching YouTube, but not impact your other activity.   
That's how to watch YouTube videos blocked in your country, or in any other country around the world. As you can see there are a few options to choose from, and the process is in general quite easy! 
Unblock YouTube Videos with VyprVPN
Now you know how to unblock YouTube, it's time to choose a method to achieve your goals and watch videos to your heart's content! We recommend a VPN as the best way to watch blocked YouTube videos, no matter on your location or the original reason the video was blocked. VPNs use encryption and offer exceptional privacy and security, making watching blocked YouTube videos not only possible but also safe. 
Whether YouTube video is blocked in your country or simply by your workplace, a VPN will help you access an internet without restrictions, or the internet experience you want. Get VyprVPN and give it a try today!