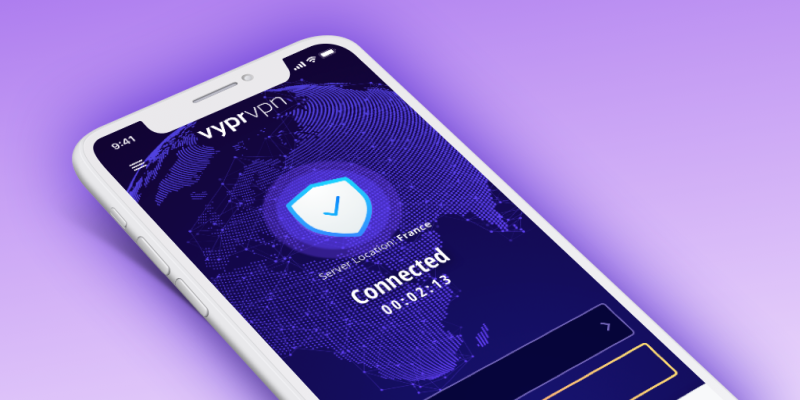 Why Choose VyprVPN?
TODO ?>
When It Comes to Buying a VPN, You've Got Options—Here's Why VyprVPN's Your Best Choice.
Looking for a VPN? You're not alone—1 in 4 Internet-users worldwide stays safe and private online with a VPN. We've got an edge on other VPNs in the market, though:
1. No 3rd Parties
Ideally, when you choose a VPN, your VPN traffic stays private. Unfortunately, this often isn't the case—and we don't like that. So, with VyprVPN, we make sure you get the best privacy in the market. 
That means we write 100% of our code, we own 100% of our infrastructure and we operate 100% of our servers. Plus, we have in-house network engineers who work around the clock, so you get service that's fast, secure, and completely private—without 3rd parties ever handling your traffic.
2. No Logs
Most VPNs say they don't log your data even though they still may monitor your activity (or sell it, like some free VPNs). 
We believe in transparency, your privacy, your security, and your ability to access the free Internet—but we also know talk is cheap. That's why we requested an audit to prove we are a no-log VPN. We passed! 
So when we say you're invisible online when you use VyprVPN, we mean it. Even we don't know what you're seeing. 
3. We've Got Our Own DNS - VyprDNS
VyprVPN leads the industry in privacy with VyprDNS™, our zero-knowledge no-log DNS. It gives you a little more privacy than other VPNs. Here's what we mean: 
When you're browsing, your computer needs a Domain Name System (DNS) to translate hostnames like www.vyprvpn.com into an IP address your computer can read. But if you're using an Internet Service Provider (ISP), or a VPN with a 3rd Party DNS, then the DNS can log your Internet activity or censor sites.
Using VyprVPN means you automatically use VyprDNS, so your traffic stays secret and your Internet stays open—no matter what.
4. Stream Netflix, Hulu, HBO, BBC iPlayer, and More
We stay on top of streaming service trends so you can watch the shows you love from anywhere with VyprVPN's lighting-fast VPN for streaming.
5. No One Knows You're Using A VPN
Countries like China can ban VPNs, but thanks to our Chameleon™ 2.0 protocol, you can keep your Internet freedom without anyone knowing you're using a VPN. 
Here's how it works: 
Chameleon™ 2.0 scrambles your metadata. 
Metadata scrambling prevents deep package inspection (DPI), VPN blocking and bandwidth throttling with unmodified OpenVPN 256-bit protocol.
You enjoy invisibility online.
6. Worldwide Server Locations
With VyprVPN, you get unlimited access to 200,000 IP addresses through our 700 servers. The servers happily reside in 63 countries around the world—and we're continually adding more. View our worldwide server locations. 
7. Device-Friendly Apps
VyprVPN has the best VPN apps for all devices, as it works on multiple platforms with ease. You can access VyprVPN via our mobile vpn app for Android and our VPN app for iOS, desktop apps for Windows and Mac, and VyprVPN router apps for running tomato firmware. You can also download VyprVPN CLI for Linux (we tested it on Ubuntu and Mint). 
8. We Want To Help
Suggestions or concerns? We're all ears. Access support quickly with 24/7 customer support via email or live chat at support.vyprvpn.com.