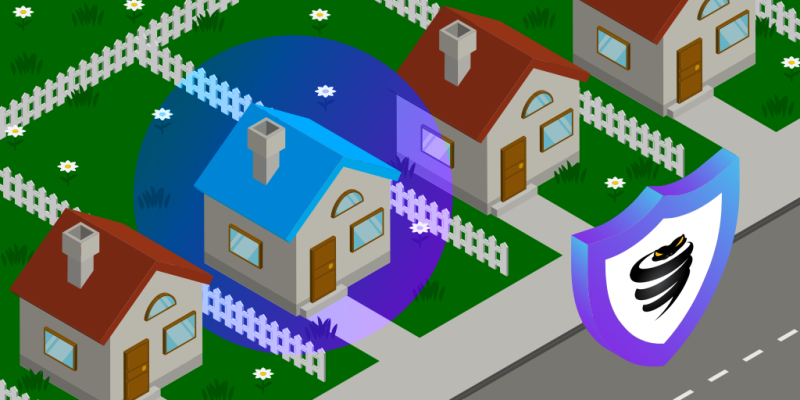 Why You Need a VPN While Sheltering in Place
TODO ?>
As so many of us are self-isolating during the COVID-19 pandemic, we're spending a lot of our time online. We're working remotely instead of going into the office and using the internet to perform most of our day-to-day tasks. 
So rather than venture into a grocery store or restaurant, we're ordering our groceries and meals to be delivered. To avoid walking into a bank (or touching the plastic capsule at the drive-thru), we're banking online. Doctors' appointments have been replaced with virtual, telehealth visits. We're not seeing movies in theaters or leaving our homes hardly at all. With so much more time on our hands, it's no wonder we're streaming movies and TV shows and gaming more than ever before. 
All of this online activity is certainly convenient, but it also creates some dilemmas - and even very serious concerns about privacy and security - especially if you're using the same network you were on pre-pandemic or you haven't employed new security measures. The good news is, there's an easy solution to ensure that your online experience is private and safe - using a virtual private network or VPN. 
You might think that no one sees what you're browsing if your home network is password-protected. But snoops and hackers can worm their way into your network and steal your personal information, such as your social security number. Also, you can be blocked from accessing certain websites you want to visit or suffer interminable slowdowns while you're streaming or gaming. 
The Best VPN Service to Improve Your Self-Isolating Experience
If you're self-isolating, we strongly recommend that you sign up with the best VPN provider that's able to protect your privacy and data and improve your browsing, streaming and gaming experiences. Here are 5 key ways that a VPN can help improve your time sheltering in place:
1. Privacy
What you do on the internet is your business. A good VPN ensures that no one but you sees your online activity, communications and files. Don't be tempted to sign up for a free VPN. Those services violate your privacy by selling your data while flooding you with ads. In addition, be sure to select a VPN service that offers the following features: 
2. Security
To be blunt, the increased online traffic due to so many people sheltering in place is a hacker's paradise. So while you're holding online meetings, mobile-depositing checks or doing your taxes at home, you're leaving your personal and business data vulnerable to identity theft. Cybercriminals can get to your data even while you're streaming or gaming. Without question, a VPN is the best way to keep your information safe, especially if it has these security features: 
3. Fast, Reliable Connection
It can be really frustrating trying to watch your favorite TV show or play the newest video game and be held up with buffering and lagging. These problems are happening all the time now as bandwidth is being choked with increased usage. (It compounds an already existing issue known as "throttling," in which ISPs limit the bandwidth of their customers.) 
So just when you thought you had plenty of time to kick back and stream "Tiger King" or "His Dark Materials" or play Call of Duty or Borderlands 3, buffering and lagging ruin the experience. A really good VPN will help you quickly connect to the internet and bypass all those restrictions. Here are some features to look for to ensure a great connection: 
4. Access to Content
You know you've landed a great VPN if you can access any and all gaming sites and streaming services, such as Netflix, Hulu, Amazon Prime, HBO or the BBC, as well as listen to music on Youtube and Spotify. Basically, you'll want to be able to connect to any server, anytime, without restrictions or download caps. We pride ourselves on VyprVPN's expansive library of supported streaming services, as well as our high-speed global servers that allow you access to just about any content you desire.
5. Evade Censorship
If you reside or are traveling in a country with tight internet restrictions or censorship blocks, a VPN is a must. To make sure you get the best VPN to combat censorship, the product should have excellent, 256-bit encryption protocols. This is an area we feel particularly strongly about. Our VyprVPN team is dedicated to producing the most censorship-unfriendly protocols so that you can browse the internet wherever you are in the world and evade detection.
Sheltering in place is important to protect your health and the health of those around you. In the same way, using a VPN whenever you go online is the best way to protect your personal and business data and improve your browsing, streaming and gaming experience.