Using a VPN to Defeat Online Censorship
Online censorship is implemented in various countries around the world, including in Russia. Russia's censorship places restrictions on the Internet, blocking or controlling access to websites and content, social media sites and other important tools. Using a VPN is an effective way to defeat this censorship. VPNs like VyprVPN encrypt your Internet connection and change your IP address, allowing you to bypass location-based blocks in place. To defeat online censorship in Russia with a VPN, follow these 5 steps:
Sign up for a VPN service. VyprVPN offers a variety of different VPN protocols, including proprietary Chameleon technology that defeats VPN blocking.
Follow the instructions for downloading your VPN and launch the application on your preferred device(s).
Log in with your credentials.
Choose which server to connect to. VyprVPN lets you choose from over 70 server locations around the world, so you can select a location free of censorship.
Use the Internet or your apps as you usually do, and enjoy an unrestricted, free and open Internet experience.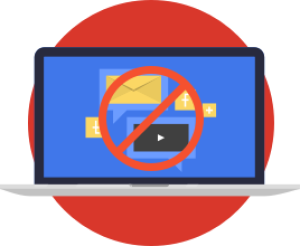 What is Online Censorship?
Many countries use online censorship to restrict and control access to the Internet. Censorship can include blocking of specific sites, such as popular social media sites, messaging apps and news websites. Censorship may also apply to sites with a specific type of content. Censorship is sometimes implemented on a large scale, in the form of an encompassing filtering system that controls an entire country's Internet. Some censorship is more selective, and occurs for short periods of time in response to events such as political unrest or uprisings. As with many laws and policies, censorship varies greatly depending on the country where it takes place.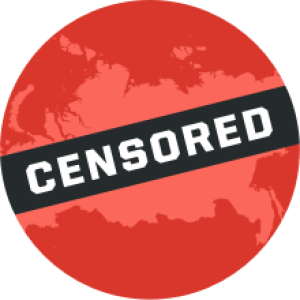 Russia's Strict Censorship Laws
Internet censorship in Russia has been increasing in recent years, and the country was rated "not free" by Freedom on the Net for the past several years in a row. Often referred to as the "Red Web," Russia's system of filtering the Internet draws many parallels to China's Great Firewall. Russia's Yarovaya's laws include provisions for data retention for periods of up to 3 years, as well as mandates companies have "keys" to encrypted communications that can be provided to authorities when requested. Some newer legislation may also grant the governemnt full power over the Internet, with access to domain names, cables and exchange points, offering unprecedented Internet control within the country. Russia censors the Internet in the traditional fashion, blocking popular social networking sites including LinkedInand the popular Chinese messaging app WeChat as well as sites or pages that may share views they do not agree with (political dissent, extremism, illegal content). Some social media users and political activists have been targets of cyberattacks, jail time and other negative results as a result of their online activity.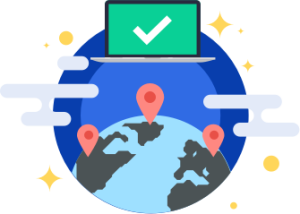 Defeat Censorship with a VPN
VPNs, like VyprVPN for Russia, provide access to a free and open Internet. A VPN encrypts your Internet connection and allows you to change your IP address, which enables you to avoid any geographic blocks or restrictions being imposed. A VPN allows you to enjoy a free and open Internet experience devoid of censorship, regardless of your location. VyprVPN's proprietary Chameleon technology defeats deep packet inspection (DPI) and VPN blocking to stop censorship and offer users access to an unrestricted Internet experience. With VyprVPN you can select form over 70 server locations worldwide. Once you connect, your IP address will display for the selected country, enabling you to bypass blocks and achieve your ideal Internet experience from anywhere in the world.