Why Would You Delete Your Tumblr Account?
Tumblr is a microblogging social media network founded in 2007, which has been owned by Yahoo! since 2013. Popular among millennials and teenagers, Tumblr has over 550 million monthly users and over 120,000 average daily Tumblr signups. However, many people are becoming more conscious of their important personal data being available on the web and are deleting Tumblr as a way to keep their privacy intact. In order to delete your Tumblr account, simply follow our 3 easy steps below.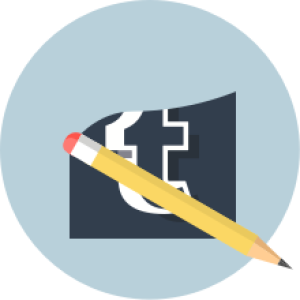 Deleting Your Tumblr Account Permanently
Once deleted, your Tumblr account will no longer exist and people cannot search for you on Tumblr or access your profile any longer. To delete your Tumblr account, follow our easy 3-step guide below.
Navigate to your Settings page.
Hit the Delete Account button at the bottom of the page.
Follow any additional steps that Tumblr provides in order to complete the process.
That's it. Your Tumblr account has been permanently deleted.
More Ways to Protect Your Privacy
In addition to deleting your Tumblr account, you can take other steps to protect your privacy online when using social networks. The first step is awareness, and you should be aware of the following:
Even if you manage your privacy settings, there are still privacy concerns "behind the scenes" as Tumblr may be collecting data on users.
There is often metadata associated with photos you post to Tumblr, which includes revealing details like the location the photo was taken and the time and date.
Understand how your social media applications connect to other apps, and that data sharing may occur across programs or across applications owned by the same company. For example, it is possible that Tumblr shares data with other Yahoo! products.
To protect your privacy while using social networks, you can also do the following:
Think before you share: Information shared on social media is publicly visible, so remember your posts and photos are visible to a large amount of people.
Read the privacy policy: Be sure to understand the privacy policy of the social network and adjust your settings accordingly, and be aware of how your data is being collected, used or sold.
Adjust your privacy settings: Set your privacy settings within applications to control how your information is shared and what is kept private.
Source: Tumblr Account Management