How to Delete your Yahoo Account
Yahoo is a web services provider that includes a search engine, web portal, Yahoo! Mail, news, finance and a slew of other online services. Yahoo also operates associated sites such as photo sharing site Flickr. If you have a Yahoo account, you may wish to delete that Yahoo account due to concerns over privacy including Yahoo's repeated data breeches and past hacks impacting over 1 billion accounts. It's possible you want to get rid of your Yahoo account, delete it entirely or move to another provider. The good news is it's easy to delete your Yahoo account in a few simple steps (as outlined on their help page): 
Sign in to the Yahoo account termination page 
Read the information that indicates how to delete your account 
Follow the prompts to complete the steps and delete your account 
Deleting your Yahoo account will remove the data and email account associated with it.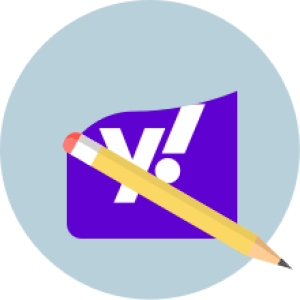 Why Would you Delete your Yahoo Account?
There are many reasons you might want to delete your Yahoo account, whether you are switching to another provider or have a concern related to your privacy. You may wish to delete your Yahoo account or even delete Yahoo email if you are worried about your privacy, about a data breach or about your sensitive information being online. You may also want to protect any private information contained in your Yahoo email address account. 
Not ready to delete your Yahoo account or similar domain or social accounts, but looking to increase your privacy online? Look no further than a VPN. A VPN Will protect your privacy each and every time you go online by encrypting your internet connection to secure it. You can also take some other measures to protect your privacy, whether or not you choose to delete your Yahoo account.
More Ways to Protect your Privacy
In addition to deleting your Yahoo account, you can take other steps to protect your privacy online when using email providers or social networks. The first step is awareness, and you should always be aware of the following when you go online: 
Yahoo may collect details about you from behind the scenes when you are using their services, such as your browsing history or sites and services accessed while you are logged in. 
Even if you manage your privacy settings, there are still privacy concerns associated with Yahoo email. For example, Yahoo Mail is known to participate in invasive data scanning practices. 
Understand that images or information you post on social sites, such as Flickr, may be visible to a wide and public audience. Think before you share accordingly. 
To protect your privacy further while using domains and online platforms, you can also take the following actions. 
Use a VPN: A VPN encrypts your internet connection to secure it. A VPN can help keep your privacy and security protected when sending messages or personal communications, keeping you safe from prying eyes of a hacker or your ISP. You can try out a VPN here.
Read the privacy policy: Related to the awareness information above, be sure to understand the privacy policy of the social network, email provider or search engine you are using and adjust your settings accordingly. Be aware of how your data is being collected, used or sold. Also understand how you may or may not be tracked around the web. 
Adjust your privacy settings: Set your privacy settings within applications to control how your information is shared and what is kept private. DO NOT assume that privacy-friendly settings are checked automatically. In fact, it's likely the opposite is true! Companies often opt you into the least private settings by default so they can collect your data.