Unprotected
What Is My IP Address?
Exposing your IP address can compromise your privacy. Find out how a VPN enhances privacy, protects your IP address and improves your Internet experience.

How a VPN Protects Your IP Address
A VPN creates a secure Internet connection so that your Internet provider sees only encrypted data and a different IP address than your actual, unique IP address or real IP location. A VPN can be used on all your devices. Millions of people use VPNs, like VyprVPN, to mask their IP address. This means third parties will only see the VyprVPN location and IP address you select from the over 300,000 we offer, so your personal IP address is kept private and not revealed. With VyprVPN, your privacy, safety and online security are protected without having to sacrifice speed or data usage.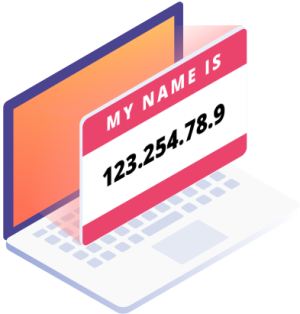 What Is My IP Address and Why Is It Important?
So, you may be wondering, what is my IP address? And furthermore, where is my IP? IP stands for Internet Protocol, and forms the roots of every computer network. An IP address is a unique string of numbers used to identify each individual computer. IP addresses are 32 bits in length, and can cover an entire home network, office network or single personal device. Your IP address speaks to your router, and the router in turn makes sure the response reaches the correct device so you can access the Internet smoothly. Your IP address can be used to breach your privacy, as it can reveal your physical location and Internet behavior to third parties or your ISP.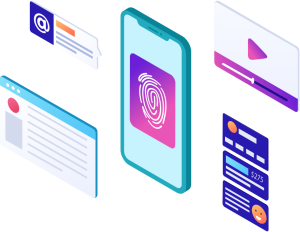 What Your IP Address Does
In the world of the internet, we need IP addresses to function. IP addresses allow us to view the weather online, check our location and access boundless domains and websites — static or dynamic. Your IP address is seen by every website you visit, and can be easily linked to your identity. IP addresses are like digital fingerprints — each one is unique and tells us apart. You need an IP address to identify and communicate with others on a computer network. However, you don't need to share your true IP address with everyone. That is why downloading a VPN is so important, because without one, your privacy and online identity are at risk. With VyprVPN, your IP address will be hidden and replaced by an IP on our network. Anyone viewing your IP address will see the IP addresses you select from the over 300,000 offered by VyprVPN. Your information and location will remain safe and private.
Read more: What is a VPN?