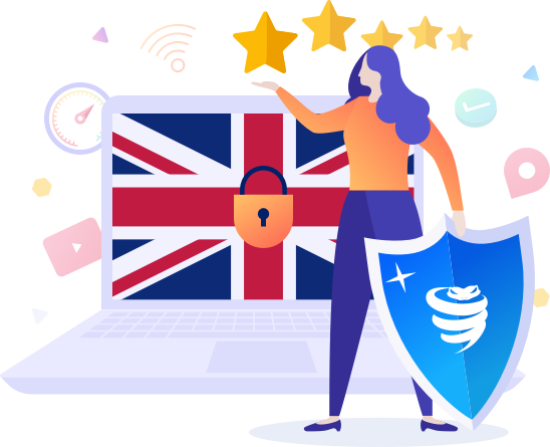 Get the Best VPN for the UK
VyprVPN is the most trusted VPN by British VPN users around the world.
How to Connect to a UK VPN Server
Want to connect to a British VPN server and obtain a UK IP address? With VyprVPN, it's easy! Just follow these quick steps.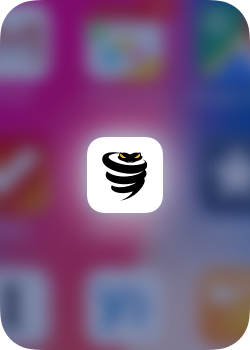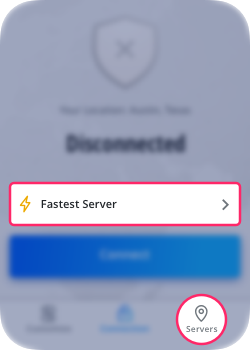 2. Tap the Servers button to view available server locations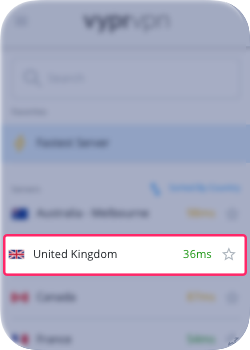 3. Select United Kingdom from the list
That's it! Now you're connected and have a UK IP address. It will appear as if you are browsing from Britain.
Why Get a VPN for the UK?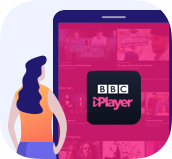 Enjoy your favorite content on BBC iPlayer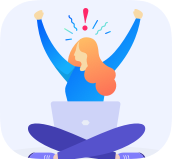 Watch your favorite UK-based sporting events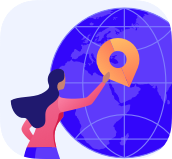 Select a US IP address to access US streaming libraries from the UK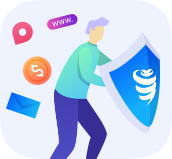 Protect your privacy online and stay safe from surveillance
If you are trying to access content based in the UK, a UK VPN is a must. Whether you are looking to watch your favorite shows on BBC iPlayer or the ITV Hub from outside the UK, or you want access to the different streaming selections available on the UK Netflix library, a British VPN enables you to do so. If you're in the UK, you can also use a VPN to access streaming catalogs outside Britain's borders by selecting a different geo-location and changing your IP address. VyprVPN offers the fastest streaming speeds so you can enjoy an exceptional experience.
A VPN is a must for securing your connection day-to-day and staying private online in the UK. When it comes to internet privacy the UK's laws are far more invasive than many other nations in the EU, so a UK VPN is an important tool to have. For example, in 2016 the UK introduced the Investigatory Powers Act, referred to informally as the Snooper's Charter, which allowed the government to conduct invasive practices akin to surveillance. A VPN encrypts your connection, meaning no one – not the UK government, hackers, snoops or advertisers – can see what you're doing online.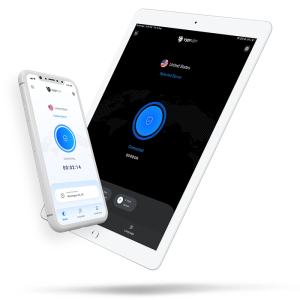 Get a UK VPN for All Your Devices
With VPN apps available for a variety of platforms, you can get a VPN for all your devices including iPhone, Android, Mac, Windows, Smart TVs and many more. Connect up to 30 devices at any given time and enjoy British content on all your devices.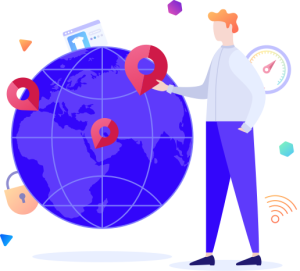 70+ Worldwide Server Locations
VyprVPN has server locations around the world, so you can select from a wide variety of geolocations to find the one that best meets your needs.
• 300,000+ IP Addresses 
• 700+ Servers 
• 70+ Countries 
• 6 Continents
Visit our Server Locations page to view a full list of all our servers and where they're located.



"Chameleon allows me to have my 256bit encryption that I have VyprVPN for, but also gives me the fantastic speeds that my 320mb broadband gives me. This has improved my browsing ten fold."
"It's the best VPN service I've ever dealt with … The customer support is so helpful and the servers are so fast … Its speed is usually 100% of my original speed … unlimited switching between servers and protocols without any restrictions. Awesome VPN service."
"The best VPN solution out there. After years struggling for a reliable VPN solution, VyprVPN proved to be the outstanding one."