Meet the Most Private VPN for Canada
"No-Log" Security, So You Can Stream Worry-Free
30-Day Money-Back Guarantee
Access the Open Internet in Canada
Why Get a VPN in Canada?
The Canadian government conducts mass surveillance of citizens' internet activities. One wrong download could land you with a fine of thousands of dollars. But with VyprVPN's Canada VPN, you can hide your Canadian IP whether you use your VPN in Quebec or Calgary.
Sidestep Downloading Caps
Bandwidth throttling in Canada can mean slow connection speeds and downloading limitations. With VyprVPN's Canada VPN, you can hide your IP address and conceal your internet activity.
Beat Slow ISPs
Speed past Internet Service Providers (ISPs) and stream or download whatever you want from anywhere in the world - without buffering problems or data caps.
Dodge Government Surveillance
The Canadian government monitors its citizens' online data, but VyprVPN's Canada VPN stops surveillance by securing your connection with end-to-end encryption. That means your privacy stays protected and no one can see your online activity except you. 
Unblock Netflix, Hulu, HBO and More
Are your favorite shows geo-blocked in Canada? VyprVPN's Canada VPN unlocks streaming services worldwide so you can watch the shows you love from anywhere at lightning-fast speeds.
So Secure Even We Can't Track You
Hide Your Canadian IP Address With a VPN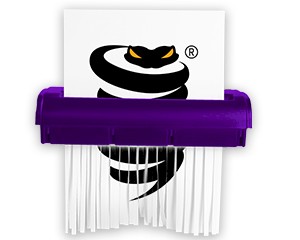 Get the First Publicly-Audited, No-Log VPN
VyprVPN is a no-log VPN provider and your internet traffic goes in and out of our servers encrypted, leaving no information behind. That means with a VPN in Canada even we can't see your data or online activity. We never store or sell your information — unlike other VPNs for Canada (especially free VPNs). A user of a Canada VPN is free to browse the internet without worry of their data being logged or viewed.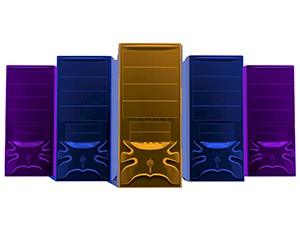 No 3rd Parties Here
We own and operate 100% of our servers and network. By operating with NO third parties, no outside vendors or parties are ever given access to our servers for any reason (in Canada or anywhere else). This provides you with a highly-secure connection and ensures your personal information and data stay hidden, no matter what. With VyprVPN your privacy is protected each and every time you connect.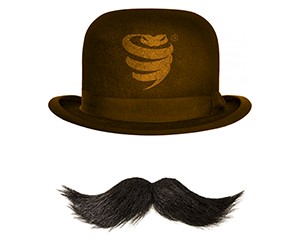 Interested in Privacy?
When you disguise your IP address with any one of our 300,000+ global IP addresses, you can "place" your computer in any country you want and appear local. From the moment you get online, our end-to-end encryption keeps your data unreadable, and hides your true geolocation that is tied to your IP address. 
VyprVPN Desktop
Access VyprVPN in one click or choose your server, IP address and even VPN protocols manually while at home.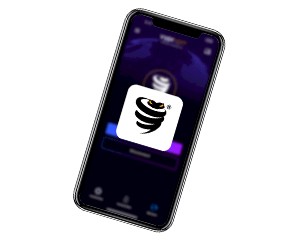 VyprVPN Mobile Apps
Get secure Internet connection on the go from your mobile device with our VPN Apps for Android and iOS (available in the App Store or Google Play).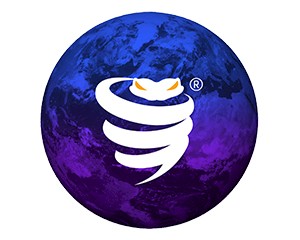 300,000+ IP Addresses, 700+ Servers in 70+ Countries on 6 continents
Go here to see our full list of VPN server locations.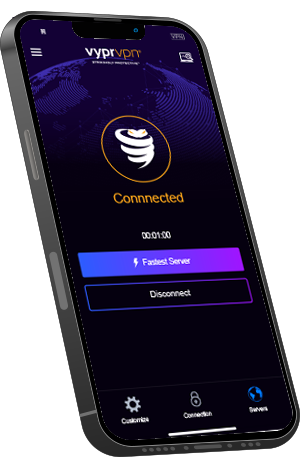 Stream Canadian Content From Anywhere in the World
The Shows You Love, From Anywhere
Unblock Regional Websites
With VyprVPN's Canada VPN, you don't have to worry about connecting to your favorite streaming services. Whether you want to watch shows and movies on Netflix, beIN SPORTS XTRA, Disney Plus, Apple TV Plus or Hulu, we've got you covered. Unlock all the Canadian content you want from anywhere in the world and bypass geo-blocking, firewalls and censorship. Just swap your IP address with one of our Canadian IP addresses and get streaming!
Watch at Home or on the Go
With VyprVPN for Canada you can connect to 5 different devices simultaneously so your favorite programs are just a click away from wherever you are. Whether you're living in Canada or traveling abroad, you can watch everything from "The Irishman" to "Ugly Delicious 2" to "Amazing Stories." Get unlimited bandwidth and unlimited server switching with any of our 300,000+ IP addresses, accessible by desktop, mobile and all app-using devices in between.
Global VPN Without Restrictions
VyprVPN provides access to servers in 70+ locations worldwide, all optimized to guarantee world-class streaming speeds without usage or data caps. Say goodbye to buffering and streaming lags and switch between servers and IP addresses as much as you like at no additional cost. 
Why Our Users Love VyprVPN
"Simply the best VPN solution around. I use it on every device to connect me securely when using public Wi-Fi."
- Andrew Grill
"Fantastic service with amazing speeds, intuitive apps, wide option of global server locations and responsive & intelligent support."
- Mathieu Feulvarc'h
"We do not need to justify our privacy. I won't allow anyone to track my internet activities. My entire family uses VyprVPN."
- Martin Held
Frequently Asked Questions
How do I get a VPN in Canada?
It's easy to get started using VyprVPN. Just follow these steps:
Go to the VyprVPN subscription page and select the subscription plan you like.
Download the VyprVPN app for your PC, Mac, Android devoice or iPhone.
Launch the app and log in using the same username and password you used to sign up for the service.
Why should I connect to Canada servers if I live there?
One of the big advantages of a VPN is that it offers you a fast connection. If you're in Canada and want to access local content, you'll probably have to put up with buffering, ISP throttling, lagging and other slowdowns. A VPN helps you sail past geo-blocks and other restrictions so you can enjoy visiting Canadian websites and streaming services. And since you're connecting to a nearby server, your connection will be even faster.
How do I get a US IP in Canada?
It's simple to get an American IP address in Canada or wherever you are in the world. Just open your VyprVPN app and connect to any US server. Now it appears as if you're browsing in the US, allowing you to access American content! With the VyprVPN app, you can switch between US server locations as many times as you like.